Contribute information about spots
Add Spot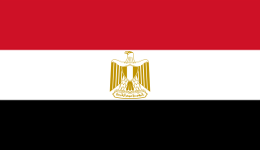 Kitesurfing in Egypt
Beginner, Supervision, Advanced, Evolution
Wind: Light, Moderate
Spot: Flat, Small Waves
Egypt is a great place to learn a few tricks on its flat waters. The weather is always warm, as well as the water, and it's the perfect place for someone on a budget. Traveling to Egypt is usually a 5-hour flight from most European countries. The kiteboarding spots are very touristic, which means you'll find all the amenities you need.  
Capital: Cairo
Currency: Egyptian pound
Level: All levels
Winds: 12-25 knots
Kites Needed: 7-15 m
Waves: Some places have small choppy waves depending on wind
Flat Water Spots: Yes
Beach Break Spots: No
Wetsuit Needed?: Some places in the winter
Water Temperatures: 28-31 °C
Uncrowded Waters: Yes
Kiteboarding Lessons Average: 14-43 USD Per Hour +/- depending if solo or group lessons and package
Average Good Meal + Drink Price: 15-20 USD
Nightlife: Good, depending on where you are
Amazing Downwinders: Yes
Best Season
May - October
Many places have kiting all year round, depending on the month there is either more consistent winds or just a few days of the week with wind.