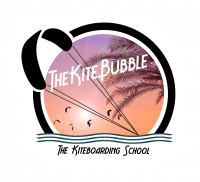 The Kite Bubble
Join the bubble, A Vibe of our own!
Sharm El Sheikh - Egypt -
- 448 Votes
Summary
Only 10 minutes from Sharm El Sheikh airport and on the doorstep of many new low-rise 5 star resorts the spot remains picturesque and unspoilt. With over 3 square kilometers of flat water to Kite on. It's the perfect playground for the complete beginner or the more advanced riders learning new tricks. With most of the kitesurfing riding area being shallow it's pretty difficult to get into trouble. The riding area is fringed by a reef creating a huge flat water lagoon with most areas knee to chest deep, the riding areas are never affected by the tides. The wind is predominately cross to cross-onshore. Sharm El Sheikh shares the same wind as Dahab with a high percentage of days blowing 20 knots or more. Kite Bubble's host Mostafa Shaker, the skilled IKO certified instructor will guide you through one of the most adrenaline packed sports suitable for all ages and we guarantee that after spending a day with our professional Instructor(s) you will be showing off your own tricks. Advanced Kiters will enjoy the almost all year round perfect kite surfing weather that will ensure this becomes a home away from home.
Courses/Instructions
We Offer the following courses: Discovery Level Intermediate Level Independent Level We offer Advanced courses for kiters who want to improve their skills. Rentals and service packages also are available.
Equipment
Our school equipment consists of: Airush for the beginners courses. North, Cabrinha and RRD for rentals and advanced courses.
Best Season
Peak Season: September – June
Facilities
Retail shop
Bar/Restaurant
Wifi
Children's Lessons
School Training Courses
Map