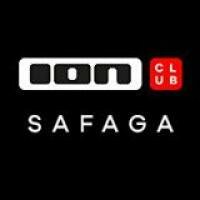 ION CLUB Safaga
ION CLUB Safaga
Safaga - Egypt -
- 62 Votes
Summary
We are a part of ION CLUB home of surfing elements our center in lovely Safaga . In a warm and friendly atmosphere you can enjoy your holidays to the fullest – much sociable than you would find it in the big centers. Whether you come for kitesurfing, stand up paddling here at ION CLUB Safaga you are always welcome. Our Center is at Imperial Shams Safaga Resort. You can go kitesurfing, straight from the beach in a wide shallow water lagoon with flat water or on the wide and open spot with constant side -offshore wind . This especially offers an ideal opportunity to spend a good day on the water. Our spot offers the perfect conditions for all levels of kite surfers. In addition to the water sports activities, we can book the accommodation and airport transfers for you. You can choose from 3 different hotels according to your needs and budget with [email protected] Our motivated team is always happy to help you with all your needs.
Courses/Instructions
ALL Levels, from group lesson (max 4 persons) via semiprivate (max 2 persons )to private lesson
Equipment
Kite surfing - equipment: ION CLUB Safaga always offers you up-to-date equipment of North Kite boarding. This includes: 50+ Kites in sizes of 3.5m² - 18m² 25+ Boards in sizes of 135 - 153cm Kites: - NEO-EVO-DICE-REBEL - JUICE Boards: - SPIKE-GONZALEZ-XRIED -JAIME
Best Season
In Safaga there is normally wind for most of the year. Average kite size 9m ,12 m. The best wind is in March, August, September and October In summer you need boardshorts, a lycra with long sleeves for the sun , temperature is 25 in night time and about 32 in day time with no wind in daytime it can go up till 40 degrees, In winter you need a wetsuit 3 mm with long arms ,long legs .the temperature is around 20-25 degrees in day time and 15-20 in night time ,in general the climate is dry, not much rain , so we can cover kite lessons for the whole year for all levels .
Facilities
Retail shop
Bar/Restaurant
Children's Lessons
Map