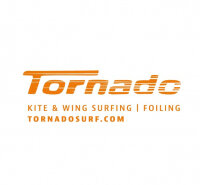 Tornado Surf
Tornado Surf Center
Safaga, Red Sea - Egypt -
- 569 Votes
Summary
We are an independent water sports center in lovely Safaga on the Red Sea (Egypt). In a warm and friendly atmosphere you can enjoy your holidays to the fullest – much cosier and more sociable than you would find it in the big centers. Whether you come for kitesurfing, windsurfing, catamaran sailing, stand up paddling or you simply want to relax - here at Tornado Surf Center you are always welcome. Our Center is at the Solymar Paradies Beach Resort. You can go Windsurfing, Catamaran Sailing, or Stand Up Paddling straight from the beach. From here you can also join our daily Kite Boat-Trip to Soma Bay. Especially our daily Kite Boat-Trip to Soma Bay offers an ideal opportunity to spend a relaxing day on the water. Soma Bay offers the perfect conditions for all levels of kitesurfers. In addition to the water sports activities, we can book the accommodation and airport transfers for you. You can choose from different hotels according to your needs and budget. We are happy to arrange your very individual holiday-package. Our motivated team is always happy to help you with all your needs.
Courses/Instructions
Whether you are a beginner, an intermediate or advanced rider who wants to learn new techniques or tricks, with Tornado Surf Center you are always right. We will help you to achieve your goals. Safety is very important for us. Therefore, we only work with IKO-qualified instructors and all the lessons are strictly following the teaching guidelines of IKO (International Kitesurfing Organisation). Our spot in the Soma Bay, where we go with our Kite-Boat every day, offers a large shallow area for easy teaching. Also in our center at Yara Beach Club there is plenty of space on the beach and in the water for group and private lessons. After you completed your lessons you can get an IKO Kiteboarder Card, with which we certify your skill level achieved in accordance with IKO Kiteboarder Program. With this card you can clearly show the level you reached in other centers around the world. We offer hour packages for group lessons (max. 4 students per teacher), private training (1 student per teacher) or supervision. So we can respond individually to your pace and learning goals. Check our Website for detail information: www.tornadosurf.com
Equipment
Kitesurfing - Equipment Tornado Surf Center always offers you up-to-date Equipment of the Top-Brand F-One. This includes: 50+ Kites in sizes of 4m² - 14m² 20+ Boards in sizes of 127 - 150cm Kites: - BANDIT - TRUST Boards: - TRAX - TX - ACID - NEXT - and others
Best Season
There are two main seasons - the summer from April to October and winter from September to March.
Facilities
Retail shop
Bar/Restaurant
Wifi
Powerboat Course
Teaching from a boat
Children's Lessons
Map