Contribute information about spots
Add Spot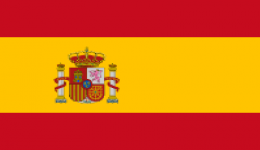 Kitesurfing in Spain
Beginner, Supervision, Advanced, Evolution
Wind: Light, Moderate, Strong
Spot: Flat, Medium Waves, Small Waves
Spain is one of the most popular and accessible destinations in Europe for kiteboarding. Spain has been getting lots of attention lately not only because of its great conditions though its world class kitesurfing freestylers and positive promotion towards its destinations, such as; Tarifa and Fuerteventura.

Whether you are visiting the mainland or Spain's Islands - when the wind is not blowing, you have lots of other activities you can do. Exploring the cities, eating local foods, nightlife, mountain biking, horse riding, snowboarding/skiing, longboarding, sunbathing, cable park, stand up paddle boarding and the list goes on.
 
Capital: Madrid
Currency: Euro
Level: Beginner - Pro
Winds: 15-50 Knots
Kites Needed: Small Kite 5-9m / Big Kite 9-14m (Depend on spot and season)
Waves:  0-1m
Flat Water Spots: Yes
Beach Break Spots: Yes
Wetsuit Needed?: Yes; depending on spot and time of the year
Water Temperatures: 11-29°C
Uncrowded Waters: Yes
Kiteboarding Lessons Average: 50 Euro +/- (per hour)
Average Good Meal + Drink Price: 23 Euros +/-
Nightlife: Yes
Amazing Downwinders: No
Best Season
Spain in general can be windy all year round. You have two distinct seasons: winter and summer. Winter time you can expect strong winds due to the storms. In the summer you will have the thermal winds as it begins to warm up. Even though you can possibly find wind all year around, most people decide to visit Spain between May and October.