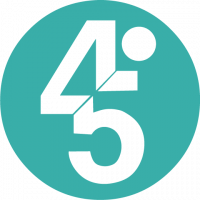 Kite45
Denia - Spain -
- 42 Votes
Summary
In the mediterranean coast, between Valencia and Alicante is Denia. White sand and coloured water combines to form breathtaking scenery. Nice thermal winds between March and October, then from November to March isobaric stronger winds with many days of good waves. . Besides the latest equipment of Ocean Rodeo, you will also find, a kite club, freshwater showers, equipment storage and some beach bars close by. All kiters which are not very experienced will end up downwind on the sandy beach and can walk back easily. lifeguards and safety services are all close by and there is also the combined help from our experience staff and instructors; rescue boat is also available. Quality lessons and rentals at great prices are guaranteed and above all, Denia is an excellent area to learn, ride or improve.
Courses/Instructions
Beginner to advanced lessons.
Equipment
Ocean Rodeo Kites and Boards from 2022
Best Season
All year round. Thermal winds April to October
Facilities
Retail shop
Wifi
Children's Lessons
Map