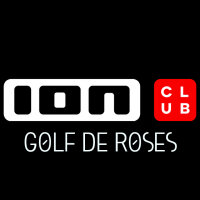 ION CLUB Golf De Roses
ION CLUB Golf de Roses
Sant Pere Pescador - Spain -
- 348 Votes
Summary
A spot featuring the Tramuntana wind from the Pyrenees and steady sea breezes in the summer months. The long sandy Bay of Roses, on the Mediterranean coast, only 30 km away south of the French border, has been a favourite spot for Kitesurfing. The ION CLUB Golf de Roses centre, at the southern end of the bay is situated between Sant Pere Pescador and L' Escala. The ION CLUB centre is located in the 4-star campsite and bungalow park La Ballena Alegre Costa Brava. The Ballena Alegre- ION CLUB Kitesurfing Zone has been operating since 2005, and is not only the first official kitezone in Catalonia, it is also the safest in the area. The Kitesurfing zone consists of two areas, one for ION CLUB's classes and another for kite-experts (in highseason from June-September). No restrictions are applied before or after the above dates, except those of our Teaching Area. We offer daily kitesurfing instruction in our official ION CLUB teaching zone from the beginning of the Season starting on the 31.03.2018-14.10.2018 . This zone is located on the wide sandy beach in front of the centre.
Courses/Instructions
The Starter/Refresher courses are designed to teach you the fundamentals of kitesurfing. After a short theory session, which includes safety rules and guidelines, you will quickly move on to practical handling and feeling the power from a kite; first on the beach, and then on the water. This will help you learn how to move the kite correctly and how to react in different situations. Safety is our priority, which is why we use the buddy system when teaching beginners and 'refreshers'. This means working together in groups of four students with two kites per instructor. To take part in our Intermediate and Advanced courses, you will need to have mastered the waterstart. We'll start things off by checking what you have learned and filling in the gaps. Next we'll look at improving your body position so you can learn to ride safely and confidently in both directions. Conditions permitting, we'll have you sailing upwind in just a short time! Who knows? You might even want to try a few small jumps. Our instructors may choose to use the centre's video camera for post-session visual feedback. Specials: teaching with Radio Helmets (Headzone)
Equipment
Number of boards:Approx. 30 2019 Duotone boards Types of boards Jaime 133, 136, 139; Gonzales 134, 142, 151; Spike 153, 163, Whip. Number of Duotone Kites: Approx. 45 2022kites Types of Kites:Type Neo 5m², 7m², 9m², Juice 15 m² and 18 m²; Lizard Trainer kite Accessoires: New ION CLUB Version Schoolwetsuits and Lifewests, Helmets Equipment Stoarge: 3 places available, 50 Euro for 1 week, 90 Euro for 2 weeks Safety: 1 rescue boat SUP Boards (limited availability) available free of charge for rental clients Spot: 100m-wide sandy beach offers enough space for "stress-free" kite launching
Best Season
OPEN FROM From March To October.
Facilities
Retail shop
Bar/Restaurant
Wifi
Children's Lessons
School Training Courses
Recreational Courses
Professional Courses
Map