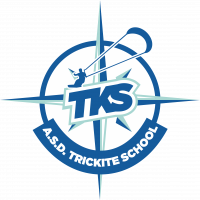 Trickite School
pachino - Italy -
- 116 Votes
Summary
All our instructors are certified and speak several languages.
Courses/Instructions
The basic course can go from 4 to 7 hours, it's all a subjective matter. Since the first rule to having fun is safety, during our courses you will be insured with OPES. The first lesson will take place on the beach where you will learn about the equipment and gear, meteorological knowledge, and all safety systems, after which you will fly your kite on the beach. Then we will go into the water without the board, doing body drag exercises that will allow us to discover and manage the power of the kite; once you have reached complete control of the kite you will put the board on your feet and you will be ready for your first water start.
Equipment
We use the latest and safest Duotone gear on the market!
Best Season
All year long, november it is always a tricky month
Facilities
Bar/Restaurant
Wifi
Children's Lessons
Map