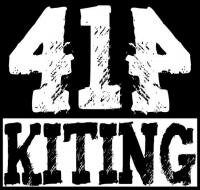 414 Kiting
The Professional Kitesurf School
Gera Lario - Italy -
- 450 Votes
Summary
The 414 Kiting team has 14 years experience of teaching kitesurfing on Lake Como and are committed to providing the highest level of kitesurf tuition to their clients. With this in mind, 414 only use the latest and best kit from F-One Kites so that the client has the best chance to progress quickly and safely. At 414, the kit you learn on is kit you will be able to ride all the way through your kiting career, making your progression faster. 414 are committed to teaching in a safe environment, and to that end only teach from RIBs (motor boats) in the safety of the center of the lake. 414 put your progression and safety as their top priorities at all times, and are fully IKO (International Kiteboarding Association) endorsed.
Courses/Instructions
414 Kiting offer top-end group and private tuition throughout the summer months (May-September). As the leading kitesurf school on the lake, we teach in English, French, German, Italian & Russian to our students. Unlike other schools, we are flexible in terms of our teaching hours; we'll teach whenever the wind works best and it suits our students! Teaching from our motor boats allows us to get out on the water in almost any wind direction.

For advanced kiters, we offer a 'downwinder' service with a possible 15km of downwind space to play with in total security - our boats are never far away if you need assistance.
Equipment
We use exclusively F-One kites and boards which are easy to use, intuitive to ride and super-easy to re-launch. Our school kites are new at the start of every season and we also carry a stock of expert kites/boards for more advanced riders. At the end of the season we sell all of our teaching kites/boards at knock-down prices!
Best Season
The wind season runs from May to September, with June-August being statistically the most windy, but any time there is good weather there is usually thermal wind.
Facilities
Retail shop
Wifi
Teaching from a boat
Map