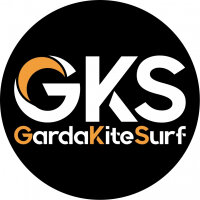 Gardakitesurf.com
Campione del Garda - Italy -
- 199 Votes
Summary
Gardakitesurf is a Kitesurf center located in Campione del Garda on the west side of Lake Garda, the windiest side. In fact, we have thermal wind every day of the year thanks to the morphology of the lake and its mountains. Our center offers basic and advanced kitesurfing courses, accommodation, shuttle boat service and rental, summer kite camp for kids, sale of new and used kites, vacations, and kite camp in Europe and the Caribbean in winter.
Courses/Instructions
Basic courses for beginners Trial courses for beginners Advanced courses Advanced courses Hydrofoil courses Kite Camp for kids from 12 to 17 years old Kite Camp for adults Kite Camp in Sicily Kite Camp in Tarifa Kite Camp in the Caribbean by catamaran
Equipment
Our Kite Center uses North Kiteboarding 2020 equipment, both as a school, rental, and Test Center.
Best Season
The best season for wind and mild temperatures is April through October.
Facilities
Retail shop
Bar/Restaurant
Wifi
Powerboat Course
Teaching from a boat
Children's Lessons
School Training Courses
Recreational Courses
Professional Courses
Map