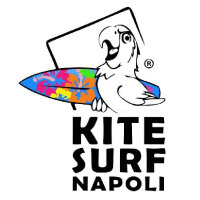 Asd kitesurf Napoli
Asd kitesurfnapoli
Caserta - Italy -
- 23 Votes
asd kitesurfnapoli is a sports association with the aim of spreading the practice of kitesurfing by disseminating through the IKO basic courses (international kiteboarding organization) procedures for the safety of those who start this sport. iko instructors have full insurance coverage for themselves and for students. cover allianz supplied by asc sport
Courses/Instructions
the courses are taught by iko instructors.
the instructors are Antonio Abet and Donato di Maio.
the purpose of the course and to make the student independent in total safety.
Equipment
the school is equipped with kites ozone 2018 equipment. helmets, impact, and everything related to safety for this practice. rescue boat. launching corridor and medical equipment in case of rescue.
Best Season
from March to September
Open Season
From the

1 Jan

to the

31 Dec



(For every years)
Wind/Weather
light wind area from March to September.
in winter disrupted
Facilities
Retail shop
Bar/Restaurant
Wifi