Contribute information about spots
Add Spot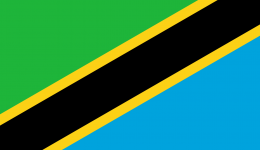 Kitesurfing in Tanzania
Beginner, Supervision, Advanced, Evolution
Wind: Light, Moderate
Spot: Flat, Shallow, Small Waves
Tanzania, an East African country everyone should visit minimum once in their lifetime. It is known for its vast areas of wilderness, a top-notch safari mecca, and amazing dive spots. To visit Tanzania you have two-time windows to ensure windy conditions and make the best out of your trip. Spots like Paje will offer you a flat and shallow lagoon perfect for a progressive learning curve for those starting out, all the way to advanced levels to improve and expand their technique.
Its warm weather and tropical water will make you want to stay forever near the shore, yet the deep-land experiences will definitely be worth it and present to you a completely different landscape than most of the kiting destinations; Just hop on a jeep and celebrate nature at its purest state!
Capital: Dodoma
Currency: Tanzanian shilling
Level: Beginner to Professional
Winds: 12-25 Knots +
Kites Needed: Small 8m-10m / Big 11m-14m
Big Waves: No, 0-3 Feet
Flat Water Spots: Yes
Beach Break Spots: Yes though small
Wetsuit Needed?: No
Water Temperatures: 25-29°C
Uncrowded Waters: Yes
Kiteboarding Lessons Average: 45-60 USD
Average Good Meal + Drink Price: 5-20 USD
Nightlife: Not really
Amazing Downwinders: Yes
Best Season
There are two ideal times to visit Tanzania. Whether you go between December-March and or June-September you will get wind.