Contribute information about spots
Add Spot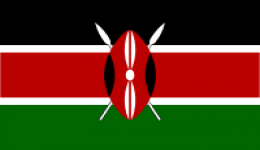 Kitesurfing in Kenya
Beginner, Supervision, Advanced, Evolution
Wind: Light, Moderate, Strong
Spot: Flat, Shallow, Small Waves, Medium Waves
Kenya is an incredible destination if you love kiteboarding, culture and nature. You will not only find awesome kiteboarding conditions, you will be able to explore and experience much much more.
In Kenya you can see beautiful wildlife, mountains, deserts, colorful tribal towns and more across the land. Below the water is a whole other world, there you will have great snorkeling and diving amongst its reefs. Above the water you will have great kitesurfing and windsurfing conditions. If you do not want to be on land or water - try skydiving!
Kenya is a highly recommended kiteboarding destination as it has much to offer.
Capital: Nairobi
Currency: Kenyan Shilling
Level: Beginner to Professional
Winds: 15-25 knots
Kites Needed: Small 7m-10m / 11-14 Big
Waves: 0-6ftYes
Flat Water Spots: Yes
Beach Break Spots: Not really
Wetsuit Needed?: No
Water Temperatures: 22-25°C
Uncrowded Waters: Yes
Kiteboarding Lessons Average: 30-50 USD
Average Good Meal + Drink Price: 10-25 USD
Amazing Downwinders: Not really
Best Season
There are two windy seasons, Kuzi and Kas Kazi. Both seasons offer side-shore, reliable, consistent wind. Kuzi: Is from late June to September. Kas Kazi: From late December to April