Contribute information about spots
Add Spot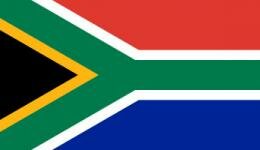 Kitesurfing in South Africa
Beginner, Supervision, Advanced, Evolution
Wind: Moderate, Strong
Spot: Big Waves, Flat, Medium Waves
South Africa is known as one of the top kiteboarding destinations in the world. It is perfect for any level of kiteboarder since there are conditions for everyone. The coast is full of wavy beaches, flat water lagoons, and rivers that are both flat and wavy farther out to sea. There are many great kiteboarding schools there, and most of the instructors are IKO certified. IKO Instructors will take you to kite in spots with the most ideal conditions to learn.
Getting to South Africa is easy as there are many direct flights from major cities in Europe. Apart from kiting, South Africa offers sights to see and things to do. To name a few you can visit the semi-desert of the Karoo, the Drakensberg Range, the sub-tropical coast of KwaZulu-Natal and the valleys of the Western Cape. This makes for an unforgettable and unique trip. Note that these are just a few reasons why people from all over the world take a trip to South Africa.
Capital: Pretoria
Currency: South African Rand
Winds: October to March 20-35 Knots with 95% chance of wind.
Kite Sizes: 5-7m Strong Days / Big Air 8-10m / 10-12m Lighter Days
Flat Water Spots: Yes
Beach Break Spots: Yes
Wetsuit Needed?: Yes
Water Temperatures: Low 10-14 °C / High 19-23 °C
Crowded and Uncrowded Spots: Yes
Kiteboarding Lessons Average: 35 - 65 USD Per Hour +/- depending if solo or group lessons and package
Daily Food Budget Average: 27 USD for a day
Best Season
The best season to kiteboard in South Africa is during their summer; October through March. The weather and conditions are perfect for kiting; air temperatures range 28 - 32 °C and almost perfect wind everyday (15-35 knots). Note that you will most likely want a wetsuit as water temperatures can be quite chilly sometimes ranging from low 10-14 °C to high 19-23 °C.
Spots