Contribute information about spots
Add Spot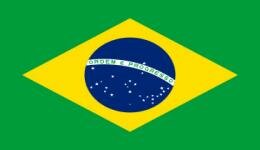 Kitesurfing in Brazil
Beginner, Supervision, Advanced, Evolution
Wind: Moderate, Strong
Spot: Flat, Medium Waves, Small Waves
Brazil is one of kiteboardings' hot spots. It is attracting thousands of individuals from around the world who want to get into kiteboarding - up to the top professional freestyle kiteboarders. Brazil rise in popularity is because of many factors; affordability, international flight access,  amazing wind conditions, flat water lagoons, downwind kite trips, and the list goes on!
Brazil most popular region is the northern Ceara region. It has all the conditions you could wish for and easy international flight access. The lagoons are drawing top freestyle athletes to train and the coastlines are attracting wave riders attending downwinders.
Brazil is a perfect destination to take kiteboarding lessons as you will find various IKO Centers around Brazil where you can take lessons, join pro courses and have a great time! The countries primary language is Portuguese though English, French, Spanish, Italian and German are quite popular and spoken within many centers.
Capital: Brasília
Currency: Brazilian Real
Winds: June to December 25-30 Knots with 95% chance of wind. January to May 10-20 Knots with 55% chance of winds.
Kites Needed: 2 Sizes: 8/9 - 10/11 (men) + 6/7 - 9/10 (female) depending on size of individual.
Waves: 0-2m +/-
Flat Water Spots: Yes
Beach Break Spots: Yes
Wetsuit Needed?: No
Water Temperatures: Average 24-28 °C
Uncrowded Waters: Yes
Kiteboarding Lessons Average: 65-80 USD Per Hour +/- depending if solo or group lessons
Average Good Meal + Drink Price: 10 USD
Nightlife: Average Overall
Amazing Downwinders: Yes
Best Season
When considering to travel to Brazil for kiteboarding avoid March and April. Rest of the year around that you will get wind. June till January you will experience the high season. February till June is the low season where prices drop and over crowdedness at popular lagoons is not an issue.
Spots