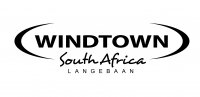 Windtown Kite School Langebaan
Learn to kite in one of the best locations!
Langebaan - South Africa -
- 178 Votes
Summary
The kite school is located a stone's throw away from the kitesurf beach of Langebaan, at the West Coast of South Africa. Shark Bay (only sand sharks) with its shallow waters is nearby. This is one of the best places in the world to learn kiting! If you like the idea of kiteboarding on butter flat water, with sea lions and flamingoes around you, you have found the right spot. Eight reasons to choose our kite school in Langebaan: 1. Suitable for all levels, perfect for beginners 2. Flat water 3. Wind reliable 4. Make the beautiful downwinder from Shark Bay to Main Beach (20 minutes) 5. The wind season runs from October to May 6. For the no wind days, there is a large choice of other activities, like SUP and wakeboarding 7. The scenery of wildlife and nature will take your breath away 8. One of the best places in the world to learn kiting
Courses/Instructions
One to One Beginner Lessons (private lessons) Group Beginner Lessons Refresher Lessons Hydrofoil Lessons Kiteboarding Equipment Rentals including Rental Assessments 2nd Hand Equipment Sales Stand Up Paddling Lessons, Tours & Rentals
Equipment
Duotone equipment used for teaching and for rentals. Always in good condition, maintained and newly purchased every year to keep up with safety & quality standards.
Best Season
October through to March.
Facilities
Retail shop
Bar/Restaurant
Wifi
Map