Contribute information about spots
Add Spot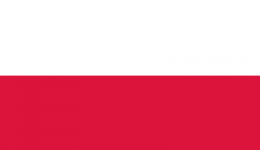 Kitesurfing in Poland
Beginner, Supervision, Advanced, Evolution
Wind: Light, Moderate
Spot: Flat, Medium Waves, Small Waves
Over the years Poland has been growing its name in the kiteboarding world with the development of popular riders and quality brands emerging. Poland is an interesting country to visit for both kitesurfing and tourism. When touring you will notice that Poland has lots of history as well as many things to do.
If you are not kitesurfing you can be biking, diving, visiting interesting museums, exploring its nightlife or enjoying its nature. Poland is a perfect country to visit if you want to do both cultural touring and kitesurfing.
Capital: Warsaw
Currency: Polish Zlotych
Level: Beginner to Professional
Winds: 8-25 knots
Kites Needed: Small 9m-11m / Big 12m-17m
Waves: 0-1.5m
Flat Water Spots: Yes
Beach Break Spots: Yes
Wetsuit Needed?: Yes and no; depending on the spot and time of the year.
Water Temperatures: 14-22°C
Uncrowded Waters: Yes
Kiteboarding Lessons Average: 35-50 Euro +/- Per Hour
Average Good Meal + Drink Price: 10-20 +/- Euros
Nightlife: Yes
Amazing Downwinders: No
Best Season
You can kiteboard from May to November in Poland though the most popular time is during its summer from June to September.