Contribute information about spots
Add Spot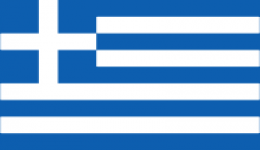 Kitesurfing in Greece
Beginner, Supervision, Advanced, Evolution
Wind: Light, Moderate, Strong
Spot: Flat, Medium Waves, Small Waves
Greece is one of those countries that everyone has heard of due to its influence in ancient times. Greece itself has had its ups and downs through the islands have been thriving in the last years due to tourism, it welcomes people from all around the world with all budgets.
Greece has many things to do and see though what is most interesting for us kiters is the kiteboarding conditions and beaches it offers. You can find different spots and wind conditions that are perfect for beginners up to professionals. If you are planning a kite trip - Greece is definitely one place you should strongly consider to visit!
Capital: Athens
Currency: Euro
Level: Beginner to Professional
Winds:  10-35 knots
Kites Needed: Small 6m-9m Big 10m-12m
Waves: 0-1.5m
Flat Water Spots: Yes
Beach Break Spots: Yes
Wetsuit Needed?: No and Yes; depending on the spot and time of the year.
Water Temperatures: 14-22°C
Uncrowded Waters: Yes
Kiteboarding Lessons Average: 50-70 +/- Euros Per Hour
Average Good Meal + Drink Price: 15-20 +/- Euros
Nightlife: Yes
Amazing Downwinders: No
Best Season
Depending on which location you choose to visit in Greece the recommended season will be between May to August. Some people try to make trips either early or later in the season as it can get very crowded in the middle of the season. You have about 8 months of strong winds in Greece a year.
Spots