Contribute information about spots
Add Spot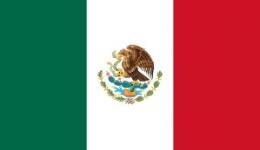 Kitesurfing in Mexico
Beginner, Supervision, Advanced
Wind: Light, Moderate
Spot: Flat, Shallow, Small Waves
When you're researching a vacation in Mexico, your non-kiter friends will bombard you with advice about Aztec ruins, tequila bars, $1 dollar tacos, deep-sea fishing, and cenotes. Suggestions for time-share rentals in Puerto Vallarta, Cabo San Lucas, and Cancun will follow. But your kiter friends know better. They'll tell you about the beautiful turquoise and aquamarine waters in El Cuyo and the perfect foiling conditions in La Ventana. They'll talk to you about the waves in Los Barilles and the flat water in Isla Blanca. 
Mexico is a great place for a kiteboarding vacation because it offers every kiter every kind of riding condition. Whether you're kiting the Pacific, the Atlantic, or the Gulf, you'll find great conditions for kiteboarding, kitesurfing, and foiling in Mexico. And don't disregard your non-kiter friends' advice - Mexico also has some fantastic no-wind activities for your rest days. And you can have a great time in Mexico without spending a ton of money!
HIGHLIGHTS OF MEXICO 
A VARIETY OF KITESURFING CONDITIONS
Like its neighbor to the north, the United States, Mexico has a spot for every level of kiter and every discipline. Both the East and West coasts have great waves, flat water, and foiling spots, and the gulf-side offers slightly stronger winds and good waves and chop for jumping. Regardless of the conditions, you're looking for, almost every spot in Mexico is ideal for learning. Not only is the water warm and comfortable all year round, the most popular spots in Mexico offer very safe conditions for learning, while still offering challenges for more advanced kiters. 
A NATURAL PLAYGROUND
Mexico has all of the natural beauty that any kiter could want. Aside from kiting, the country has fantastic waves for surfing and beautiful Cenotes where you can swim, paddleboard, snorkel, and dive. Baja California is a mountain-biking mecca, but if you're more of a motorhead, you can go 4-wheeling in Cozumel. And if you're tired of the land and the water, Mexico is also a great place for parasailing and paragliding or you can hit the zip-lines in Tulum.
A CULTURAL MECCA
Mexico is also a great place for a cultural fix. Chichen Itza, perhaps the most famous of the Aztec ruins, is located in the Yucatan, but you can also visit the Mayan ruins in the Riviera Maya, just 30 minutes from Tulum. If you're in Oaxaca eating some of the best food in Mexico, you're only 20 minutes from the pre-Columbian ruins of Monte Alban. And then there's Mexico City. There's not enough time here to talk about all the cultural attractions in that incredible city, but here is TripAdvisor's take on the city.
KITESURFING IN MEXICO 
Mexico does truly satisfy every kitesurfer's desire. Whether you're seeking out flat water paradise, foilboard heaven, or a surfer's dream conditions, you can find it all in Mexico. The country is a winter escape for kiters in the Northern Hemisphere looking for warm, pretty water from October through May.
WHEN IS THE BEST TIME TO KITESURF IN MEXICO?
Although you can technically kite in Mexico all year around, the kind of wind that you're going to travel for is typically between October through May. After that, the wind drops and the heat kicks way up.
WHAT ARE THE BEST KITESURF SPOTS IN MEXICO?
Mexico has a wide variety of kiting conditions and spots all along its coastline. Kiteboarding on the West Coast is very different than the East Coast and the gulf. But each spot has something wonderful to offer visitors.
La Ventana/El Sargento, Baja California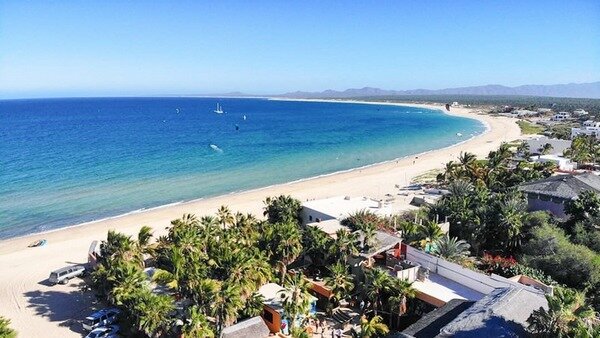 Discovered by windsurfers in the 1980s, La Ventana is located on the Sea of Cortez -- a warm-ish water paradise for foilers and twintippers seeking beautiful water and friendly faces. The bay is shaped like a "catcher's mitt" -- making it a great, safe place for learning -- and foilers love the fact that the water gets pretty deep fast. 
Thanks to the venturi effect between the Cacachilas mountains and the offshore Island of El Cerralvo, La Ventana gets an accelerated thermal wind almost every day. The average wind in La Ventana ranges from 10-25 knots. Occasionally, an "El Norte" wind comes through and kicks up the wind for about three or four days. Although you're in Mexico, you're still in the Pacific Ocean, so you're going to need at least a shorty wetsuit. On the colder days, you might even want a 3/2 or 4/3, depending on your own inner temperature and preferences. 
Los Barilles, Baja California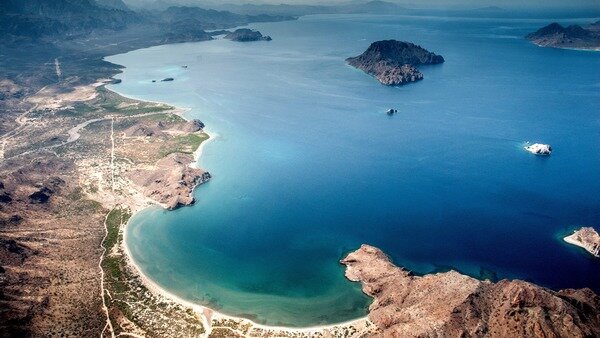 An hour drive south of La Ventana, Los Barilles feels like a big city compared to La Ventana. The road used to end at Los Barilles, which is why the town is so built up with seasonal residents, both kiters and pickleball players. The water and air temperatures are the same as La Ventana, but if you're looking for waves, Los Barilles is the spot for you. An average day can start with a four to six foot swells and build to eight or ten feet! If you're looking for paradise, with a little more civilization, Los Barilles is the place for you.
El Cuyo, Yucatan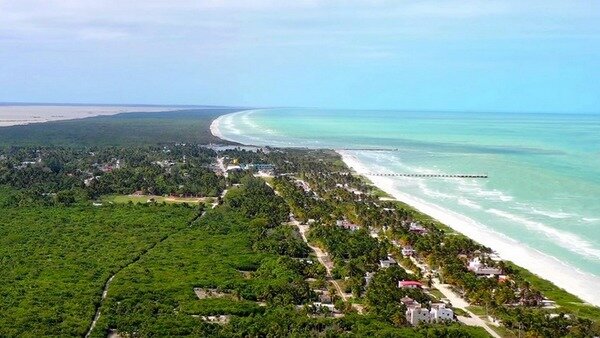 Just two and a half hours drive from the hustle and bustle of Cancun, El Cuyo still feels like an undiscovered kite spot. The town is small and has very few services. There are a handful of restaurants near the charming town center, where children play soccer until late in the evening. It's surprising there aren't more kiters in El Cuyo because the kiting is great. The water is a lot warmer than the west side of Mexico, so you can get by with just a rashguard and board shorts. On a northeast or east side shore wind, the spot is perfect for riding the medium-sized waves. If you're a beginner wave rider, this is a great place for learning, but the more advanced wave riders are also going to have a lot of fun. The water is shallow for a while, so it's a decent place for learning, but it gets deep fast enough for foilers to enjoy the spot as well. 
The average wind speed in the Yucatan is slightly higher than Baja, ranging from 12-25 knots. If you want to get away from it all, and ride some beautiful waves, head to El Cuyo.
Isla Blanca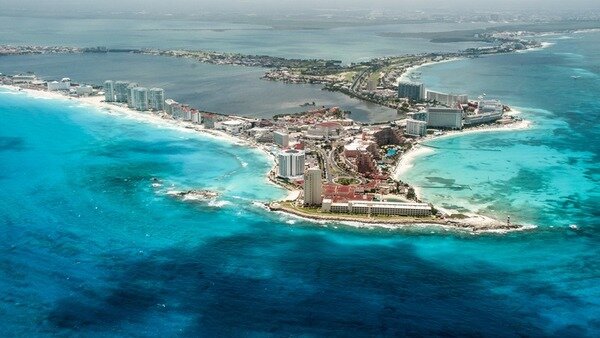 With its shallow, flat water, Isla Blanca is an ideal spot for learning. The "isla" is a large strip of sand in a shallow seawater lagoon. Advanced twintippers will also love this spot, but it's not going to be a favorite for foilers, even with a very short mast. 
Located just 25 miles north of Cancun, this small peninsula is a perfect blend of white sand beaches and beautiful jungle. Like most of Mexico, the windy season is from October/November to May/June. The winds at Isla Blanca average 10-30ish knots, and depending on the month, you may need a shorty. 
Tulum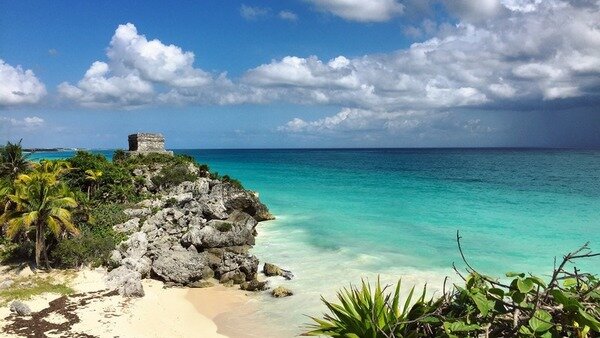 Although Tulum is not far from Cancun and is drivable to both El Cuyo and Isla Blanca, the town has a totally different vibe. It's the kind of town that makes you think of yoga retreats and vegan restaurants. The wind is lighter than both El Cuyo and Isla Blanca, averaging 12-25 knots, but rarely as high as 25.  The water is mostly chop with some waves farther out by the reef. It's mostly onshore wind, so it can be a bit challenging to get out in the lighter winds, but once you're out, it's worth it. The spot is gorgeous, and even prettier from the water. The air temperature ranges from 20°C to 28°C and the water is about as warm during the kiting season.
ABOUT THE COUNTRY
Brief History of Mexico 
Mexico is rich in history, tradition and culture. The country consists of 31 states and one federal district -- with many of Mexico's rural areas still inhabited by indigenous people whose every day lives reflect those of their ancestors. With more than 100 million people living in Mexico, it is the third largest country in Latin America. A kiteboarding vacation to this amazing country wouldn't be complete without a tour of the many ancient Mayan and Aztec ruins or a taste of the local cuisine.
Things to Do When There's No Wind 
Mexico has more to offer than just kiteboarding! The country is a natural playground for non-wind activities including swimming in Cenotes, diving, deep sea fishing, mountain biking and ATV touring, and any kind of boardsport -- stand up paddle, surf and skate! The country also has a deep history and rich culture. If you want to take a break from the water, you can head to the Aztec or Mayan ruins that are sprinkled throughout the country or take to the sky for parasailing and paragliding. 
Getting to Mexico 
Flying to and around Mexico is easy and convenient. The major entry points include San Jose del Cabo (SJD) and La Paz (LAP) for Baja kiting and Cancun (CUN) for the east coast and Yucatan. Once you arrive in Mexico, car rentals are usually reasonably priced depending on the season.
USEFUL RESOURCES
SIMILAR KITESURFING DESTINATIONS
Best Season
Although you can technically kite in Mexico all year around, the kind of wind that you're going to travel for is typically between October through May. After that, the wind drops and the heat kicks way up.
Spots