Contribute information about spots
Add Spot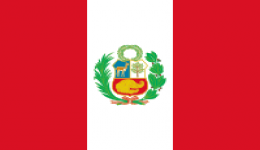 Kitesurfing in Peru
Beginner, Supervision, Advanced, Evolution
Wind: Light, Moderate, Strong
Spot: Flat, Medium Waves, Shallow, Small Waves
Peru is still an unpopular kiteboarding gem. It is now becoming regarded as one of the countries with the best waves in the world. The reason they are so revered is because they are slow, predictable and gentle even when big. This makes it an excellent place to learn to ride waves or improve your level. Though do not worry - Peru is filled with various flat water locations that are perfect for learning and practicing freestyle.
If you decide you want to take a break from kiteboarding and do something else - you will have many activities to take part of. For example, Peru has been referred as the leading culinary destination for three years running which means you will have many great restaurants to visit. Apart from eating you can indulge in some of the nightlife it has to offer. When you are done with that if you'd like to branch out during your stay, you can explore its mountain ranges or go surf some of the best waves in the world.
Capital: Lima
Currency: Sol
Level: Beginner to Professional
Winds: 10-30+ knots
Kites Needed: Small 5-7 / Medium 8-10 / Big 11-14
Waves: Yes; 0-2m
Flat Water Spots: Yes
Beach Break Spots: No
Wetsuit Needed?: Yes/No depends spot and time of the year
Water Temperatures: 20-22°C
Uncrowded Waters: Yes
Kiteboarding Lessons Average: 50-75 USD Per Hour
Average Good Meal + Drink Price: 8-15 USD
Nightlife: Some depending on location
Amazing Downwinders: Some depending on location.