Contribute information about spots
Add Spot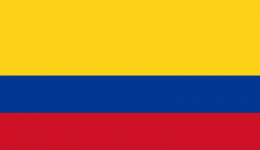 Kitesurfing in Colombia
Beginner, Supervision, Advanced, Evolution
Wind: Light, Moderate, Strong
Spot: Flat, Shallow, Small Waves, Medium Waves
Apart from Brazil and Venezuela- South America has not been getting the attention it deserves for its kiteboarding conditions. As the sport begins to develop throughout the world more and more spots are becoming discovered. Colombia is one of those hidden gems in kiteboarding. With wind almost all year and strong stable winds during its peak season- it makes it an ideal place to make a kite trip.
Depending on where you go to Colombia you will have different options of activities apart from kitesurfing. Some places like Puerto Velero are quite remote and more for kiters who want to ride all day and do nothing really more than kite as the area is quite rustic. Visiting Cartagena, on the other hand, will offer you both worlds of wind and windless activities like visiting iconic fortresses, museums, snorkeling, diving, different restaurants and much more.
If you have yet to visit Colombia or South America in general - consider visiting Colombia as it is truly an unexplored kitesurfing gem.
Capital: Bogota
Currency: Colombian Peso
Level: Beginner to Professional
Winds: 15-30 Knots
Kites Needed: Small 7m-9m - Big 10m-14m
Waves: Yes; 0m-2m
Flat Water Spots: Yes
Beach Break Spots: Yes
Wetsuit Needed?: No; shortie recommended in some cases.
Water Temperatures: 25-29°C
Uncrowded Waters: Yes
Kiteboarding Lessons Average: 40-55 USD Per Hour
Average Good Meal + Drink Price: 15 USD
Nightlife: Depends on location
Amazing Downwinders: No
Best Season
If you are planning to visit Colombia - go between December and April as it is the best time. Those months you will encounter stable daily winds of 25-30 knots and the occasional "light days" of 17-20 knots.