Contribute information about spots
Add Spot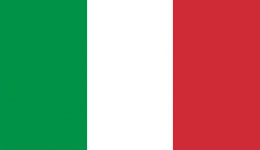 Kitesurfing in Italy
Beginner, Supervision, Advanced, Evolution
Wind: Light, Moderate
Spot: Flat, Medium Waves
Italy is one of those places that has it all. Amazing history, delicious food, beautiful sceneries and to top it off, some awesome kiteboarding spots. There is somewhere for any level kiter; from flat-water lagoons, wavey beaches and windy lakes. Italy will give you one the best kiteboarding experiences you've had. There are also IKO affiliated schools all over Italy, and some even offer free child care, making a perfect destination for a family vacation.
Getting to Italy and around Italy is super easy and efficient, which is perfect if you want to discover cities or kite various spots. That's the beauty of traveling in Europe, and each city offers different things. You can learn authentic Tuscany cooking, go camping, horseback riding, kayaking/canoeing, scuba diving/snorkeling, learn tennis; really, there is an endless amount of activities.
Capital: Rome
Currency: Euro
Level: all levels
Winds:  11-30 knots
Kites Needed:7-9m Small / 10-14m Big
Waves: 0-1.2 m
Flat Water Spots: Yes
Beach Break Spots: Yes
Wetsuit Needed?: Sometimes
Water Temperatures: 12-35 °C
Uncrowded Waters: Yes
Kiteboarding Lessons Average: 40 - 65 USD Per Hour +/- depending if solo or group lessons and package
Average Good Meal + Drink Price: 12-17 USD
Nightlife: Good
Amazing Downwinders: Yes
Best Season
For the most part Spring and Summer (April - October) is the best season to kiteboard in Italy, with winds averaging 15 - 25 knots. The busiest months are July and August.  
Some places have wind for over 300 days of the year and each season offers a unique kiting experience.
Spots