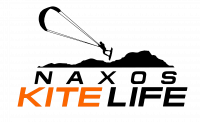 Naxos kitelife
Kitesurfing school in Mikri Vigla, Naxos Greece. Learn to Kite, Change your Life!
Mikri Vigla Naxos - Greece -
- 369 Votes
Summary
Super fun environment, high quality professional lessons, highly experienced instructors.Kite lessons for people of all levels. Private or Group lessons on the beach.Teaching with radios. Advanced lessons (all of freestyle moves, hydrofoiling) Mikri Vigla spot is blessed with the local Meltemi winds and with the famous Venturi effect. We ride the whole year and we are the only Local school. In our school, apart from hot showers, good vibes under the shade of pergolas you will enjoy best coffee around, ALWAYS for free accompanied with top music! We love the sport and what we want from you is to love it also and change your life ! Come and find us!
Courses/Instructions
We offer: private lessons- one person with one kite- or group lessons- two or more people with one kite- to share the time with. Most experienced instructors of the island who just love the sport and want to pass on their passion!
Equipment
All our equipment is BRAND NEW New Eleveight kites : 2022 PS and RS New Eleveight Process boards and Eleveight Ignition boards Mystic NP, ION. seat and waist harnesses, impact vests and helmets. Radios on Mystic helmets.
Best Season
April to October. Generally June, July and August are the windiest months but also the busiest. Learn on the beach in April, May, June and September with no one else around!!! Most days 15 to 25 knots!
Facilities
Retail shop
Wifi
Children's Lessons
Map