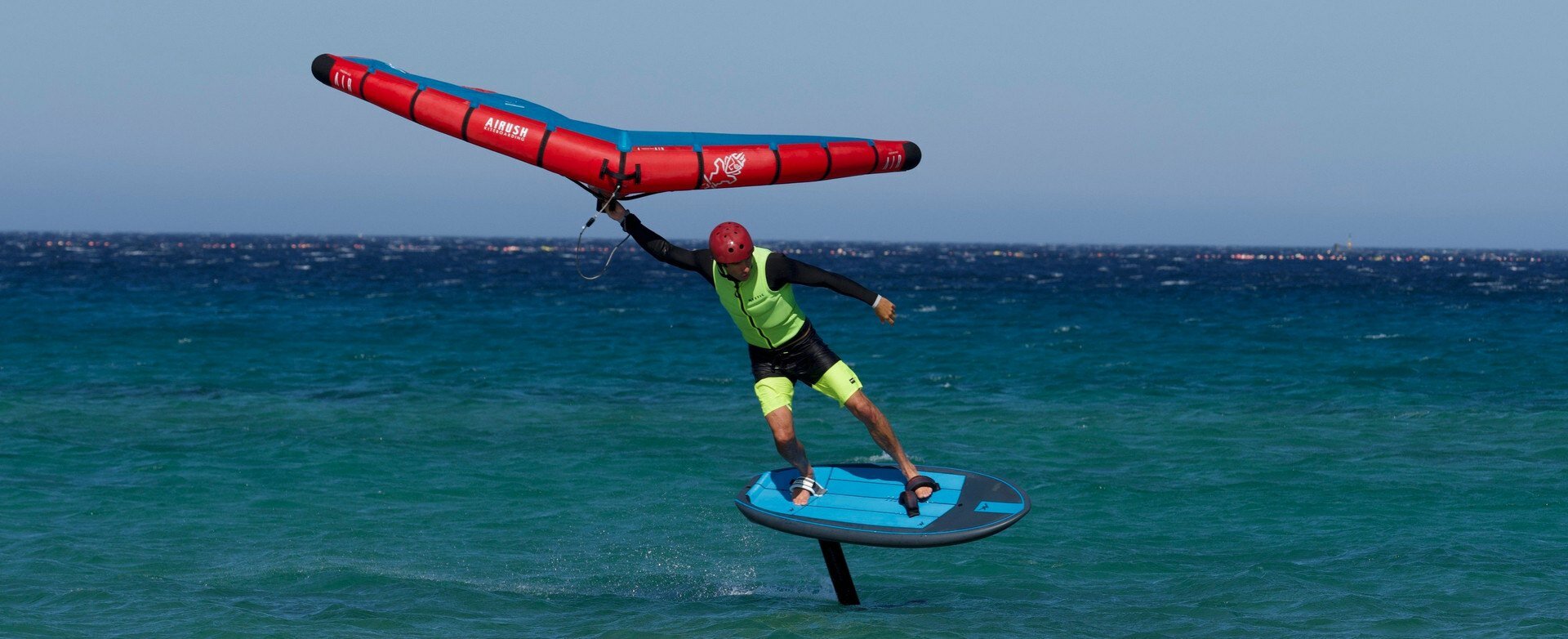 Kiteboarder - Wing Foil Course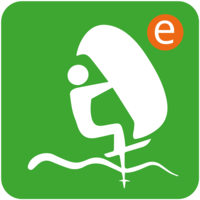 Imagine riding the magic carpet on tropical, turquoise water along a palm tree lined beach, propelled by the wind and a wing in hand. It's an amazing feeling so it's no wonder wing foiling (also known as wing surfing) is one of the fastest growing wind sports. In this course you'll learn everything you need to get started, progress and stay safe while winging. Learn how to set up and handle the equipment, safety procedures, riding techniques and tricks to make your wing surf dream come true.
12

years
MINIMUM AGE
For younger students, the Instructor must follow the online course "Teaching to Children"
1

hours
PER TRICK
Depending on student's knowledge, weather conditions during the course, spot configuration ( flat? shallow? waves? ...)
Achieved Skills and certification levels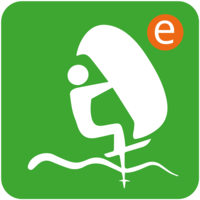 Level 5 - Winging
1 - Terminology
2 - Setup, secure and pack down
3 - Handling the wing on beach
4 - Enter/exit the water
5 - Self-rescue
6 - ROW rules
7 - Ride on knees
8 - Ride standing
9 - Pumping/getting on the hydrofoil
10 - Ride upwind/downwind
11 - Foot change
12 - Jibes
13 - Tacks
14 - Catching swell