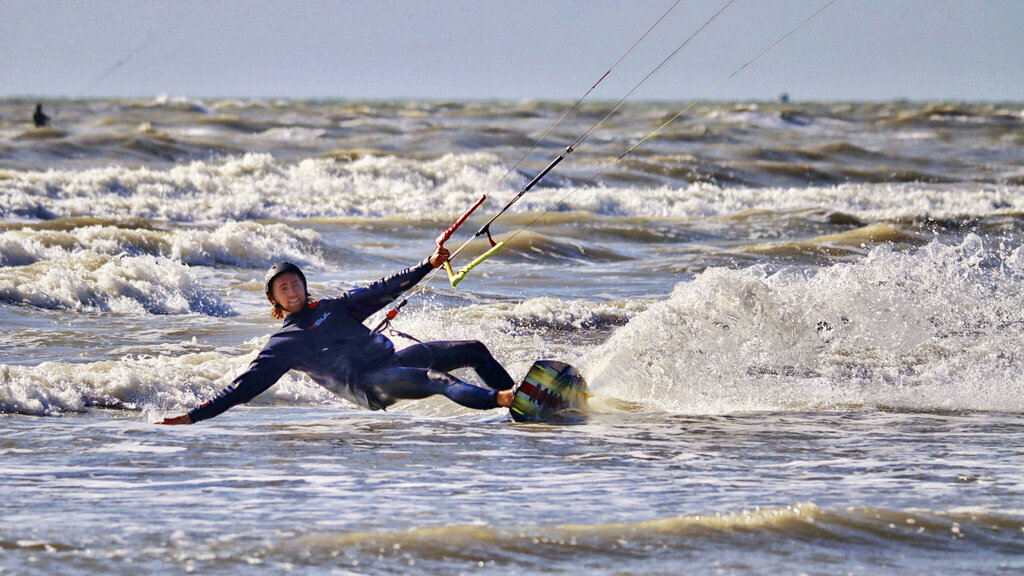 Why Should Snowboarders Learn to Kitesurf?
Whether you are a snowboarder that has already taken the plunge and started your kitesurfing journey or you have seen kites flying in the sky and wondered what the big fuss is all about. In this article, I will help to explain what kitesurfing is, how to get started in the sport and other requirements of kitesurfing all whilst explaining the similarities between the two sports and how kitesurfing can benefit your snowboarding skills.

To give you a bit of background information on me, I am the proud owner and head instructor of an IKO kitesurf center called "Be-Rad Watersports" based in the U.K. I run my kite centre in the summer months and during the winter I travel abroad working as a snowboard instructor. I have been fortunate enough to travel the world with both of these sports! Some of my favourite resorts for snowboarding include Nozawa Onsen (Japan), Whistler (Canada), Tignes (France).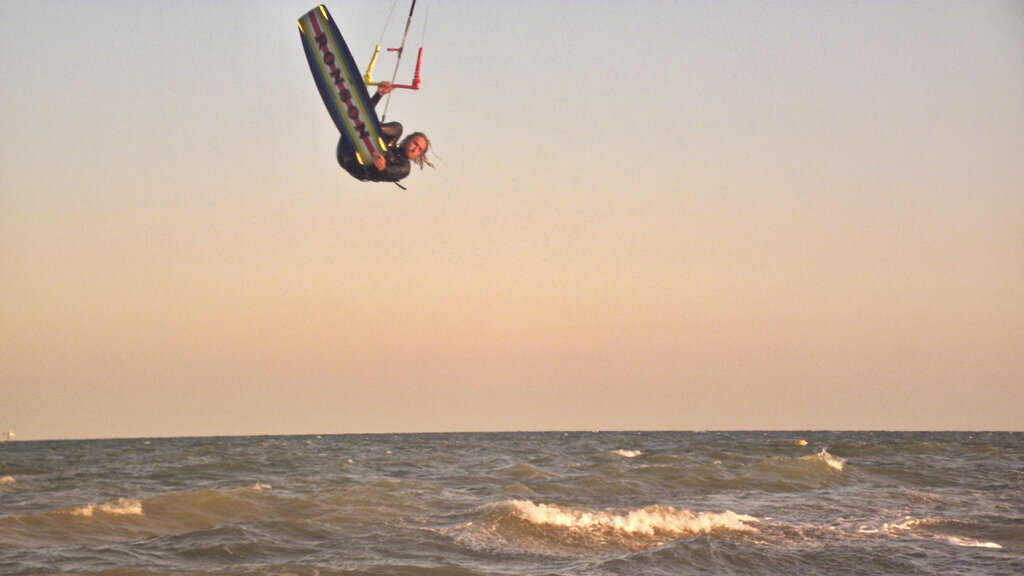 So what is Kitesurfing?
Think of wakeboarding… However, instead of being towed through the water with a powerboat and burning fuel, we use natural wind energy to power up the kite which allows us to surf the seas!
Some disciplines within kitesurfing include:
Freeride; Freeride is the traditional and most popular way to kitesurf. It involves anything from cruising along to performing jumps, grabs, tricks and old school moves. A couple of my favourites include the inverted front roll and the dark slide.
Freestyle; This discipline is heavily trick based and requires a strong dedication to learning new tricks and pushing your limits. Riders perform high powered jumps and can "unhook" from the harness allowing them to complete tricks, spins, and handle-passes.
Wave Riding; Wave riding requires a very responsive, fast turning kite which allows the rider to surf on the wave and perform sharp snappy turns and aerial tricks. 
Hydrofoil; Hydrofoiling is the fastest-growing style of kitesurfing right now. A hydrofoil consists of a wing that is mounted onto a tall mast, which connects to the board. The wing provides lift which in turn makes the board lift completely out of the water for maximum efficiency, sometimes with the board floating up to one Meter above the surface!
I love snowboarding because it is so versatile, we can shred the park, sink some euro carves on the piste, or slash pow in the backcountry. Finding different terrain features combined with ever-changing snow conditions means that the sport never gets old. This is exactly like kitesurfing, we can travel to different locations which provide a variety of conditions to enjoy whatever discipline tickles your fancy. In snowboarding it's now common to have a quiver of different boards each aimed at a specific type of riding, this is also true to kitesurfing. 
I now embrace all kite disciplines but when learning I started with a twintip which is just like your regular symmetrical all-mountain snowboard. Once I had progressed to a sufficient level I started wave riding and bought my first surfboard followed by the foil board in recent years. You see where I am going with this, you can start with one board and gradually add to your board quiver as you try each style which keeps the sport fun, challenging and addictive.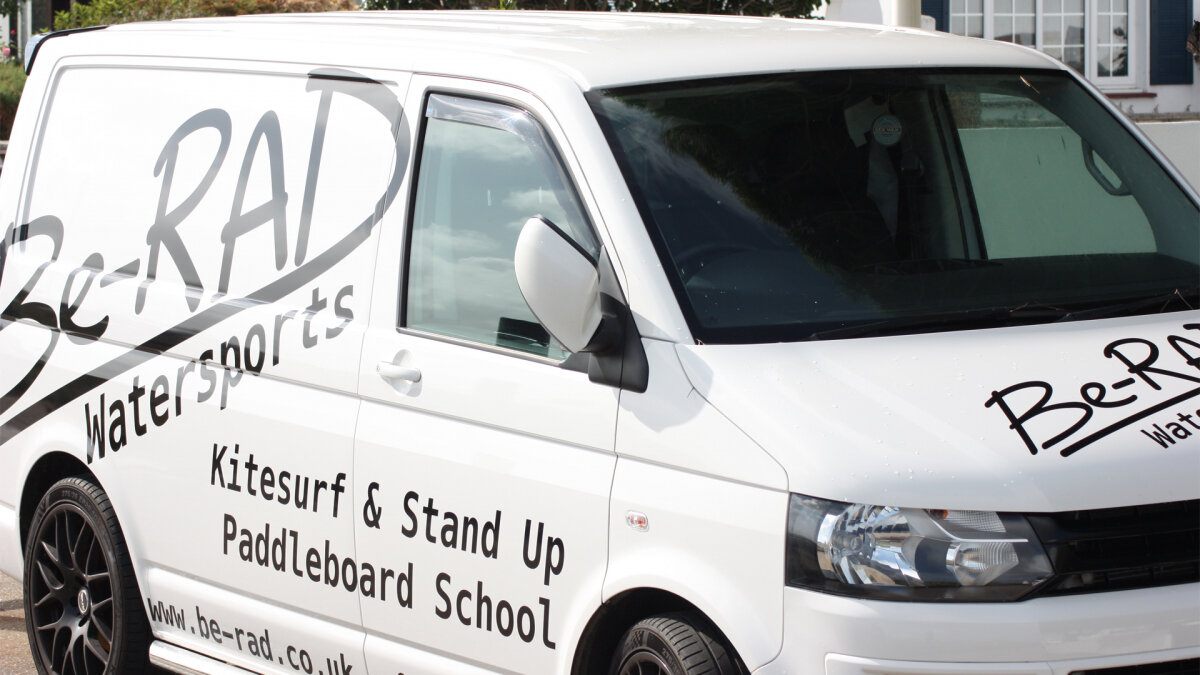 Sign me up!!! Where can I learn?
It is definitely a sport which requires professional instruction and coaching from an experienced instructor. Kitesurfing is a dangerous sport which can result in serious injury without professional instruction from a licensed instructor. To aid a fast progression and the safest learning experience, check out your nearest IKO affiliated kite center using the IKO school finder.
What equipment do I need?
Whilst you are taking lessons there is no need to buy personal equipment, however, once you have reached an independent level you should start looking to buy kitesurf equipment. You will need at least one kite (possibly more to use in a wider range of wind strengths), board, bar/lines, harness. You will get a massive buzz from buying new gear and spend countless hours researching what to buy. To save you time check out this article I wrote: How much does it cost to start kitesurfing?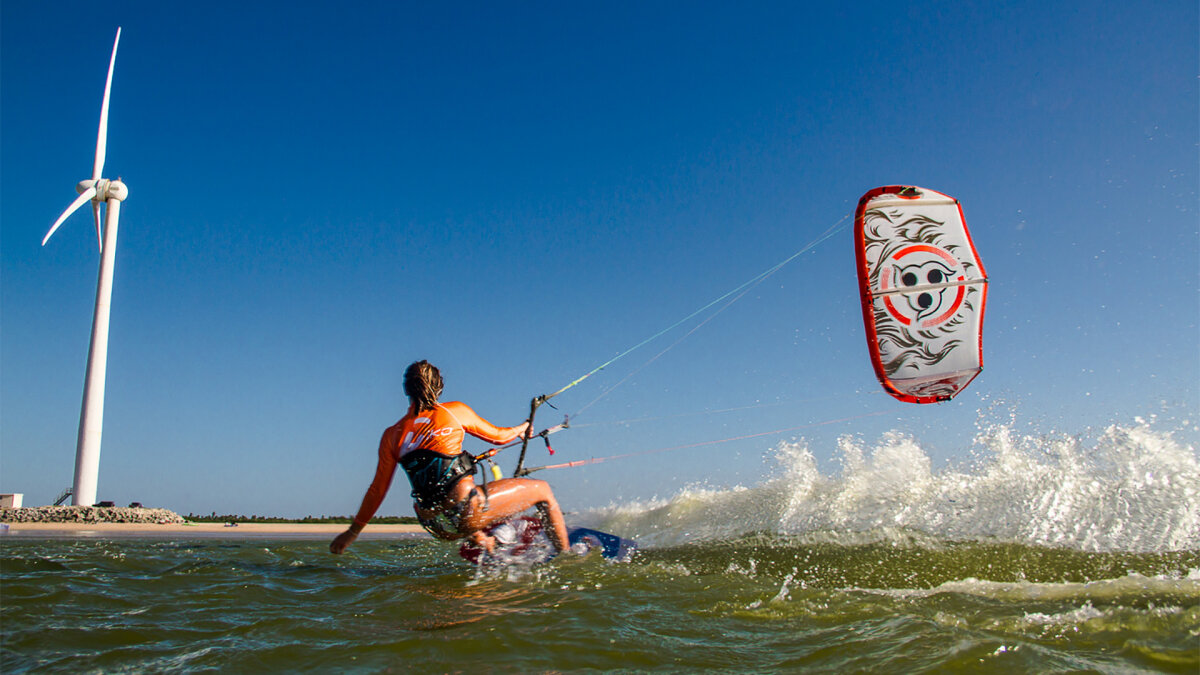 Where can I kitesurf and what conditions do I need?
As with any extreme sport, there are world-class destinations and not such good ones. Within the snowboard community, Japan, for example, is known as a powder paradise. Other resorts such as Whistler boast some big terrain and some of the best snowparks. From my own experience, the best country I have been kitesurfing in is Brazil. Brazil has the most consistent wind stats of anywhere on the planet with July through to December being the windiest months.
To kitesurf you need consistent and fairly strong wind hence why Brazil is so good! I can kitesurf in light winds of about ten knots up to strong winds of sixty knots. The way I do this is by changing my kite size, in light winds I'll use a bigger kite something like a 17M and in really strong winds I will use a kite as small as 5M. The water conditions will also play a big part in where we can kitesurf but essentially anywhere with open water and consistent wind can be a good kitesurf spot.
It is safest to find a beach where the wind is blowing diagonally onto the land (cross-onshore wind), across the land (cross-shore wind. The reason why these wind directions are the safest is that the wind will always blow you back to the land should you take a bad crash or have a kit malfunction. It is possible to kitesurf in wind which blows away from the land out to sea (offshore wind) however, this direction can be risky so I would advise not to kite with this wind direction unless you are certain that there is a rescue boat ready to come rescue you if necessary.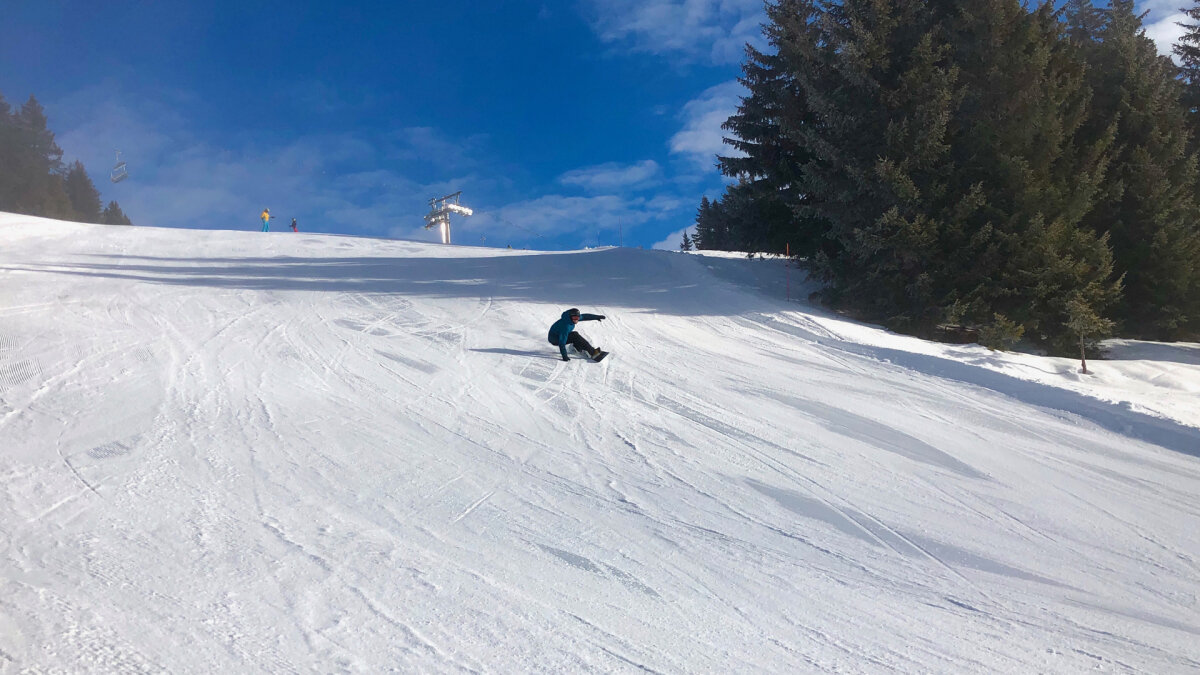 Can Kitesurfing benefit my snowboard skills?
Most definitely yes! I found kitesurfing massively improved my switch riding as we spend half the time riding switch stance while kiting. Not only will it improve your switch riding but it will dramatically increase your confidence while airborne. In kitesurfing, it is not uncommon to spend anywhere from five seconds up to twenty seconds airborne while jumping. This requires ultimate control and aerial awareness, when going back to snowboard kickers you will think nothing of sending it off the large or x-large jumps in the park.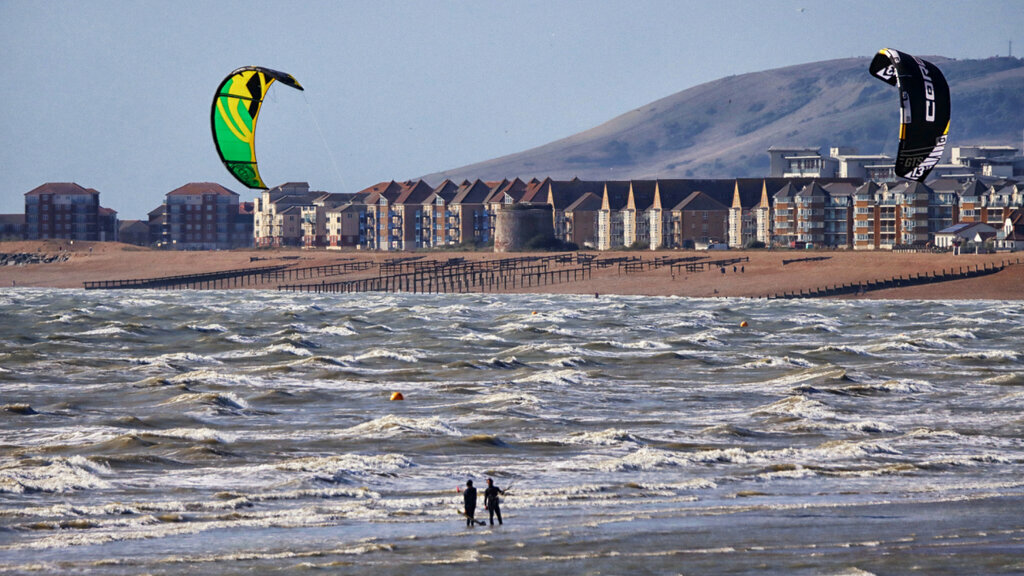 Adventure, travel, friendship
My passion for both snowboarding and kitesurfing never gets old no matter how much time I spend on the slopes or the seas. If you are at all like me, a big part of these sports is having the opportunity to travel to amazing countries and embrace different cultures. I get to engage with so many incredible people who all have the same mindset and make friends all across the globe. Kitesurfing can give you a whole new group of friends, new experiences, and unlimited amounts of fun! This is why snowboarders should learn to kitesurf.
Start your journey in the right direction! Sign up for Kiter Premium membership and get access to our ebooks, videos and other kitesurf training materials! 

Written by: Be-Rad Watersports