IKO Examiner and Kitesurf Instructor Paweł Kocięcki Opens Up About His Career
The owner of IKO Center Kitescontrol in Poland, Paweł Kocięcki, was recently certified as an IKO Examiner. We met up with him to discuss his career as a kitesurf instructor and his journey through the IKO pro training path.
How did you get into kitesurfing?
Paweł: I was born on the Polish seaside, so you can say that water sports run in my blood. When I was a kid, my parents introduced me to windsurfing. The entire family got hooked up with this sport pretty quickly and we started spending our summers on the Hel Peninsula. Despite the name, it is actually a Polish heaven for water sports, with a massive shallow bay and kilometers of white sandy beaches. At some stage, we were reunited with my uncle, who turned out to be a pioneer of kitesurfing in Poland and one of the first people running around on the beach with a "crazy parachute". It was 2004 when I started my kitesurfing adventure. When kitesurfing equipment improved, it finally became possible for me to kitesurf whenever there were good wind conditions, without wasting time on setting up gear. It was also much easier to get to the kiting spot. The extraordinary power when the kite pulls you and the feeling of freedom that jumping gives you made me fall in love with the sport right away.
 Tell us about your favorite kite spot or kite experience.
Paweł: The season in Poland lasts only a few months and my hunger for kitesurfing grew after each session. Soon I started to travel all over the world looking for the perfect spots, where I could develop my kitesurfing skills. At that time, I was visiting Italy, Greece, Egypt, Morocco, to finally travel to Venezuela in 2006 - the best place to improve and practice freestyle (El Coche and Playa La Punta). I was astonished with perfectly flat water and no tides there. One year later, I finished the IKO Instructor Training Course (ITC) and as an IKO instructor, I started to share my passion with others in different locations including Vietnam, the Philippines and Indonesia. Recent years have brought a change in my preferences and I'm getting more into kitesurfing on waves.
Why did you decide to become a kitesurf instuctor?
Paweł: Around 2007/2008, while spending some time at my home spot, I realized that kitesurfing trainings offered there could be improved, especially in terms of safety, quality and professional preparation of instructors. Having gathered experience around the world, I decided to become a kitesurf instructor and open my own kitesurfing school in 2008 (Kitescontrol). I dreamed of a place, where not only future kitesurfers, but also good kitesurf instructors are trained. Since then, nothing has changed in terms of the school's mission and values that we represent at Kitescontrol. I want to share my passion in the most professional way possible, ensuring that people feel safe and have fun while learning.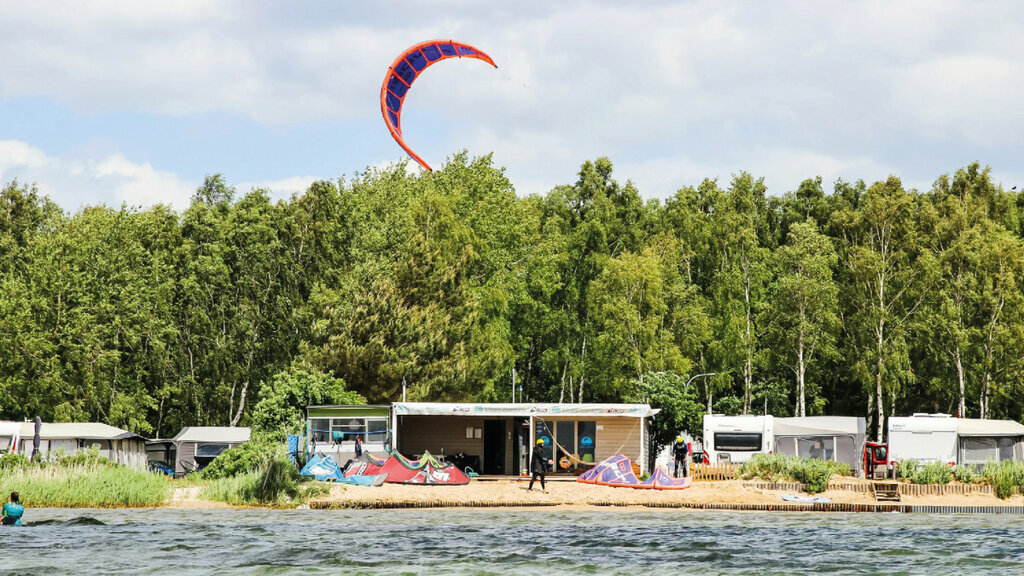 Why did you become an IKO Examiner?
Paweł: Kitesurfing for 17 years and being an owner of kitesurfing school for 13 years, I met a lot of people who wanted to teach kitesurfing. Looking at different teaching standards (and sometimes lack of standards) among instructors, I always wanted them to teach kitesurfing in a smart way. For example, teach using proper and safe techniques and according to the best standards. This level of teaching standardization is provided by the IKO, where many people are involved to provide high quality trainings. This is why my kitesurfing school became an IKO Center and I became IKO Assistant Trainer. The goal of improving quality and safety of teaching drove me to become an IKO Examiner.
IKO Examiners have the opportunity to visit new places, meet new people and share experience and knowledge. Each journey is a good lesson, it forces us to leave our comfort zone, we are then becoming better observers and we notice things others may not see. As IKO Examiners, we are there to help others make their spots safer. Using shared knowledge we can significantly improve local kitesurfing training systems. I am happy that as an IKO Examiner I can make sure that the kitesurfing family grows and learning kitesurfing is fast, fun and safe.
How has this career affected your life?
Paweł: My whole professional career is basically related to kitesurfing. Becoming an IKO Examiner will now allow me to further share my skills, knowledge and teaching techniques and I am super excited about that opportunity. I am extremely proud to see instructors who follow IKO teaching rules and standards and happy to see their students succeed later on the spot. I would like for the kitesurfing global family to continue to grow and have more and more people hooked on this great sport.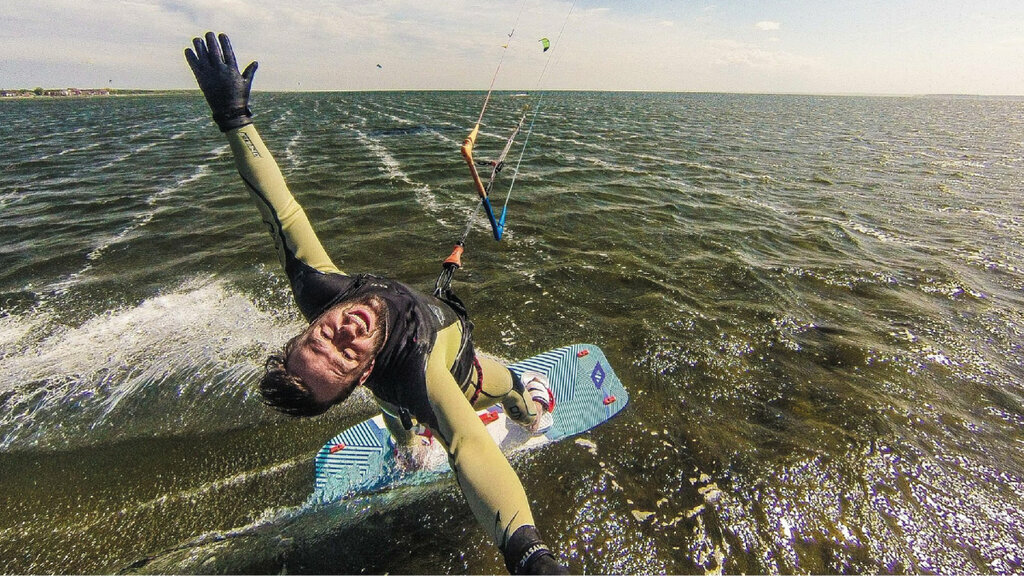 What advice would you give to your colleagues?
Paweł: Don't compromise on safety, deliver high quality trainings and don't do things like everyone else does them. Remember to look around, be a good observer, open-minded to new knowledge, and don't push back on constructive feedback. Also, don't forget to stay enthusiastic, salty and have fun!
Kite Fest of Pointe-aux-Outardes 2018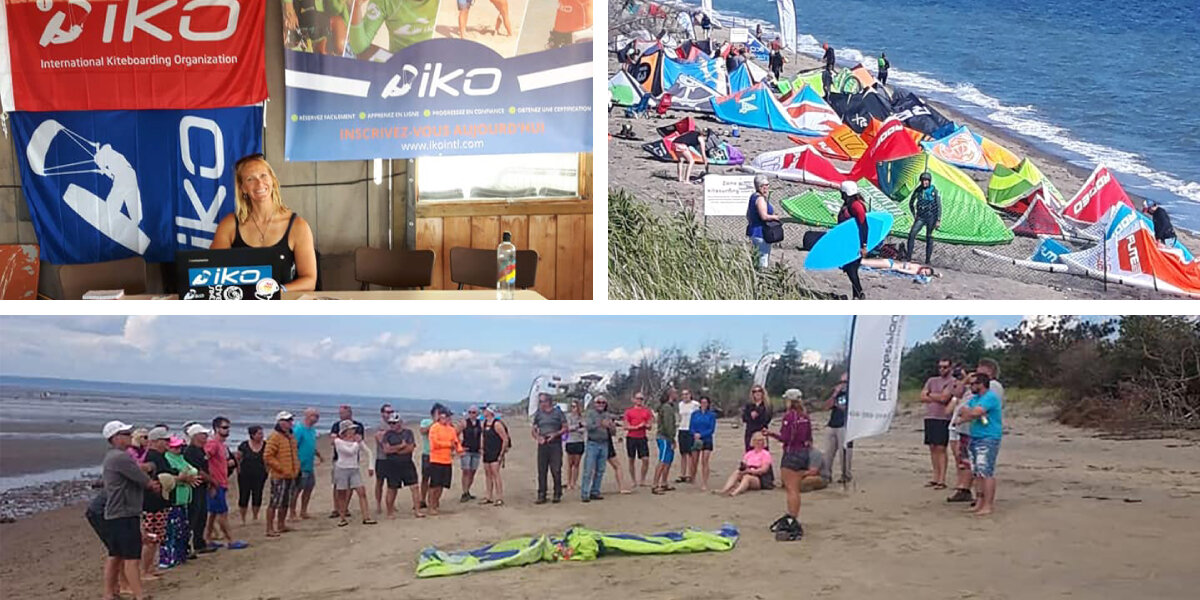 The 9th edition of the Kite Fest of Pointe-aux-Outardes was held last 27-29 July 2018 at Pointe-aux-Outardes Park in this magnificent region of Quebec with its white sand dunes.
In the past years, the festival has expanded due to the efforts of the director of the Park Mr. Denis Cardinal as well as his staff who are all passionate about nature and surely proud to welcome kiters from all over the province of Quebec who really enjoyed the infinite natural pool.
IKO Progression Kitesurfing School was there to offer discovery courses.  Many people had a taste of kitesurfing and benefitted of the professional services of the school with its brand-new gear.  It was my pleasure to have taught with the owner of Progression, Mr. Hugo Garon, and to have welcome many people at the IKO kiosk to promote the organization and safety in the sport by offering a free workshop on self-rescue/pack down.  
The North Coast of Quebec has several spots suitable for kitesurfing, which is becoming more and more popular among people of all ages.
This 2018 Kite Fest was colorful with kites and a wide range of activities to tease the taste buds of everyone, kiters, and non-kiters.  People could try the new fat bikes, try out sea kayaking, SUP, yoga, Zumba, a bubble workshop for the small guest, workshops on astronomy and survival in the forest and guided tours in the wonderful trails of the park.
Bravo Pointe-aux-Outardes!  You have charmed many kiters!  See you next year!
IKO Centers, get ready to receive recreational course bookings for free*
*There is no IKO commission on bookings. This feature is available for all approved IKO Centers with either a Basic or Plus membership.
We are proud to announce a new feature which allows IKO Centers with Basic or Plus memberships to index kite course packages for Beginner (Kiteboarder Level 1/2/3), Supervision, Advanced (Level 4) as well as Evolution (Level 5).
This is a brand new and unique feature that IKO is offering along with IKO Centers for anybody who wants to learn how to kitesurf or progress further in kiteboarding.  
How do you book an IKO recreational kite course?
Select a kite course package
All visitors will be able to search, compare, share, wish-list or book their recreational course packages (base on a number of hours and days) online. To send the booking, they must be a valid IKO kiter member. If they are not a valid IKO member, they will be required to sign up and select one of the three kiter memberships available to finalize their booking.
As a valid kiter member, all IKO's learning resources will be available including Kiteboarder eBooks series Discovery/Intermediate/Independent, eCourses and learning videos. This means they can start learning online instantly and get prepared for the live course at your Center.

Your Center receives the booking enquiry
All the client information and booking details are sent to your account. From there you will be in contact with the client directly to take care of payment procedure to finalize the booking.
Set up is less than an hour.
In order to display your kite course packages online, you need to:
Add prices including taxes.

Update additional option:

Home currency. Go to your school profile

Open season to not receive bookings during off season (optional). By default, your season is set all year around. Go to your school details

Spoken languages pre settings for all your recreational course packages. Go to your school profile

Course image. dimension 400 x 300 pixels min.
Your packages will become available online within your school profile and in the Training Calendar immediately. After a week of this announcement, the search bar will show up on the homepage. Make sure to add your course packages now so your offerings are online once the feature goes live!
Not an IKO Basic or Plus Center yet? Upgrade your Center before the 1st of April and instantly save 10% on the membership plan of your choice.
Important Updates for IKO Centers and Instructors - Read Carefully
During the last months we have been working to ease accessibility and flow when registering your kite center, offering more front and backend services to existing and new schools as well upgraded the IKO Standards across the board. Read this email carefully and do not hesitate to contact us if you have any questions.

Easy Affiliation-
The school affiliation form has been translated into six popular languages; Portuguese, Spanish, Italian, German, French and English. The form itself has been simplified and is easier than ever to fill out. Compulsory boat requirement for Centers has been removed in some spots when schools can prove that the spot security is organized in a different way. We also released a free affiliation plan to help schools and independent Instructors begin the process with IKO. The primary requirement to register is having a valid insurance for the kiteboarding center.
There are many benefits you obtain once you affiliate your school which includes, though not limited to: The right to use the IKO logo and to advertise as an IKO Center which raises your school's credibility and value proposition; additionally you can certify your students as they learn, and the perk of boosting your school in online presence due to IKO's reach online. To top it all, this entry level affiliation is quick, easy and free!
Improved SEO for your IKO Center
This past month we have done some backend changes that will help increase your school's online presence. Additions in country + location to your IKO Center's URL will help your center be found online. We highly recommend fully completing your IKO profile and asking us for help if needed.
Don't forget to upload new HD photos to your gallery to give a glimpse into your IKO Center to future students and Instructors!
Update your IKO Center information now

IKO Center Back-End Services Improve-
As an IKO Center, you can now certify students directly on your profile. When hosting Pro Courses, individuals can reserve their spot directly on the website and manage the rest of their booking and payment directly with your Center. Make sure when planning a pro course to check your school profile to see the message from potential candidates.
We are also now working on implementing a new feedback system for IKO Centers to Instructor. We would like to know what rating criteria as a Center would you like to have for your Instructors?
Read how to follow up your bookings
IKO Quality Control Efforts Continue Internationally
Over the years we have encountered and handled many cases of IKO imposters; they have harmed the image of quality across all IKO Centers and Instructors. As a community, we found this unacceptable and have decided to work together to ensure the safe growth and development of the sport. We are now taking new measures coming into effect in January to improve and control the high-quality standard internationally.
Beginning 1st of January 2018, any IKO Instructors that are teaching independently and promoting themselves as a business must register themselves as a business to continue using the IKO name and logos. Any Instructor who is independent and not registered as business risks being sanctioned and issues with the DMCA.
This quality standard update will be an effort to maintain the quality internationally for both IKO Centers and Independent IKO Instructors. Whether you are a Center or Independent you will need valid insurance, up to date IKO status and access to either a boat or safety unit if it applies to your spot.
We have made a free affiliation for both centers and independent Instructors which can be found here. We highly recommend you fill out your affiliation form sooner rather than later to avoid issues.
If you have any questions, comments or recommendations please email us back here.
Windy Regards,
IKO
Let's Adjust Our Kites Together
The community has spoken and we are adjusting our sails to the wind! As the community grows we are working to become more and more connected with you. Many have asked us to release more content so you can keep learning, developing and engage more within the kite community!

Did you miss the tips?
Octobers tips had a great response. Instructors got challenged to think about the ideal kite teaching set up, members debated what is the "perfect quiver", aspiring kiters learned about the IKO teaching concept and everyone got refreshed on the beaufort scale!
If you have missed one or all of these tips check them all out here.

All Kite Terminology in 6 Languages in one document
Every sport has its lingo. IKO has not only taken all of the different terms a kiter might use we also translated them into every language for you!
Check it out the complete dictionary

Beware of imposters: Here is how to identify an IKO Instructors
As the sport grows, new situations may be encountered. Because IKO is established internationally as a company reflecting quality and safety, many individuals will falsely claim that they are an IKO Instructor. A good way to spotting the fakes, is that only valid members appear in the community. Expired Instructors will also not appear under the community site, as they no longer hold the right to certify you.
It is of paramount importance to make sure you are being taught by a valid pro-member to ensure the safety of the course and the certification at the end of the course. The paper certification is not enough, you should receive an email confirmation to be able to rank your Instructor and activate your level online if you lose the card.
It is important that your IKO membership is still valid to be eligible for new member deals, eCourses, and the certifications of your students!
Check out if you are still valid
Windy Regards
IKO Team
15 years and many more to come!
The International Kiteboarding Organization (IKO) was founded in 2001 by Frédéric Bené and Eric Beaudonnat and became the leading kiteboarding organization, specialized in kiteboarding education, promoting safe practices and enhancing the highest standards for the industry over the last 15 years.
IKO is in constant development but the goal remains the same: to provide support to the kite community. The organization strives to reach pure excellence in the teaching experience by finding the perfect balance of fun and safety while keeping each kiteboarder's individuality in mind.
It all started with kiteboarding pioneers' desire to share their passion for the sport and make it more popular and safe. At the very beginning, there were mostly self-learners and sometimes fatal accidents. Both Eric and Frédéric envisioned knew the sport would require an international organization. In 1999, Frédéric helped the Wipika team to settle down in the Dominican Republic and created the Wipika School Network (WSN). The first WSN's mission was to train kiteboarding equipment retailers and distributors in order to develop and provide a safe way to teach and practice kiteboarding. Eric was then hired to create the contents and to provide teaching practice. This was the embryo of what later became the IKO.
In 2001, the two co-founders and friends created the IKO and launched an independent global training program which still assists the kite community from students to instructors and schools. This has been possible thanks to quality teaching contents, certification standards, and the most complete method for teaching kiteboarding that adapts to anyone and makes riders safe and independent.
The international development leaned on kite schools ready to commit to the IKO standards. Those centers were able to run quality Instructor Training Courses in coordination with a few wise instructors who had been selected and intensely trained to make sure they would follow the IKO methodology.
Nowadays, the IKO network counts more than 130 schools worldwide and 27 Examiners in charge of the Instructor Training Courses. Thanks to them, a thousands new Instructors are trained each year and 45,000 kiteboarders receive safe kiteboarding lessons each year.
The sport got stronger after the creation of the International Federation of Kitesports Organization (IFKO) in 2015. This federation fully recognizes Kitesport as a whole sport. IKO trainings and certifications have been recognized by IFKO in March 2016. Several countries are already part of the IFKO and each time a new national kite organization becomes a member, it opens path for IKO certified members to be recognized lawfully in their country.
Challenges and Motivation Over the Years
Kiteboarding has not always been as safe as it is now. Eric said: "We lost friends in kiteboarding accidents, and we decided to make their loss worth by setting new rules based on experiences and risk assessments." 
Frédéric
, on the other hand, sees the IKO as the most rewarding adventure of his life. "When you work and contribute to help other kiteboarders while sharing a common passion, you are fully motivated. We are happy to see life changes for many IKO Instructors after their training. We receive so many positive reviews from students who learned with IKO and the Examiners highly appreciate to see their work valuable."
Kiteboarding grew so much in the last 15 years and so did the IKO. It contributed to its expansion daily and globally. The future looks both promising as well as challenging but with the years of experience and its international team, the IKO is ready to overcome eventual obstacles and to fulfill new achievements.
Training-wise, IKO wants to integrate and facilitate the learning of strapless or foil kite so more kiteboarders can enjoy these beautiful disciplines safely through IKO Evolution Clinic and Coach Courses. At the same time, IKO remains focus on the quality and is launching the new 5-day Assistant Instructor Training Course Plus (AITC-Plus) and 5-day Assistant Trainer Training Course (ATTC).
Meanwhile, the IKO is convinced that technology can actively contribute to develop the sport and improve the learning process. Not only it is a fantastic way to connect with the kite community, it is also an opportunity to offer enriched online contents and develop unique and practical features for all. IKO is currently working on several projects: transforming handbooks and manuals for professional courses into eBooks, providing digital courses and certifications, integrating new services on the web and launching its kiteboarding app.
IKO's deep desire is to satisfy its members and bring great support to the whole kite community today and in the future so everybody can learn, progress or teach kiteboarding anywhere and with confidence thanks to the

IKO trainings and certifications

.
Contact IKO

Call us

Our office team is available from 12:00 p.m to 5:00 p.m and 6:00 p.m to 8:30 p.m UTC/GMT.




+1(809) 5719530

 
 

Email us

Not found your answer from the FAQs?
We experience high volume requests, however we will do our best to answer as soon as possible.
 
 
Contact IKO

Call us

Our office team is available from 12:00 p.m to 5:00 p.m and 6:00 p.m to 8:30 p.m UTC/GMT.




+1(809) 5719530

 
 

Email us

Not found your answer from the FAQs?
We experience high volume requests, however we will do our best to answer as soon as possible.