Kitesurf Instructor Reinstatement Course (IRC)
Reactivate Your IKO Instructor Certificate
Has your IKO Instructor certificate been expired for more than 2 years? Do you want to teach kitesurfing again? We created this 1-day Instructor Reinstatement Course (IRC) specifically for IKO Instructors with expired certificates, so they can reactivate their IKO certificate and teach again.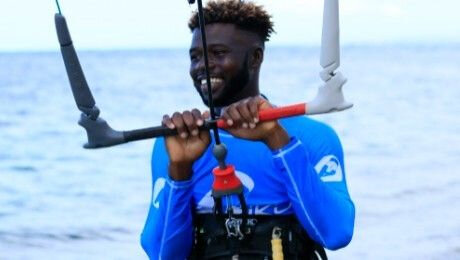 Enhance Your Training Experience
IKO values your past training and teaching experience. The idea behind the IRC is to reactivate your certificate by ensuring you are up-to-date with our latest standards and adopt the safety and training methods that we've developed over the last decade.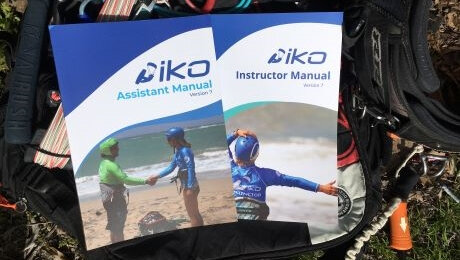 Study the Latest Training Methods and Safety Standards
Be sure you're up-to-date with IKO methodology by studying the Assistant and Instructor manuals, and get your certificate back! You must study the manuals before you attend IRC Module 2. If you don't pass the exam during IRC Module 2, you'll have to take the Instructor Equivalency Course (IEC).
Prerequisites:
You must have an IKO Instructor certificate that's been expired for more than two years and have no open cases with the IKO Quality Control Department.
IRC Module 1 - Online
Step 1: Contact support@ikointl.com to enroll in the IRC. The head office will send you a payment request. Once you pay the IRC fee online, you'll get access to the latest version of the Assistant and Instructor Manuals so you can study them and get ready for the exam.
Step 2: To be able to start IRC Module 2, you must pass the IRC online exam with more than 80%. The IRC online exam is the same exam that candidates take during the Assistant Training Course (ATC) Module 1. After the exam, email support@ikointl.com to schedule IRC Module 2 with an Examiner.
IRC Module 2 - With an Examiner at an IKO Center
Step 1: Under the direct supervision of an Examiner, either at the Examiner's IKO Center or during an Instructor Training Course (ITC), you must pass the ITC exam with more than 75%. You only have one chance to pass. If you fail, you won't be able to continue and must complete an IEC to reactivate your certificate.
Step 2: If you pass the exam, you must then teach a real student under the direct supervision of an Examiner for a minimum of three hours. The Examiner will evaluate your performance during the teaching session. If you pass the teaching session evaluation, we'll renew your instructor certificate at the same level and with the same number of teaching hours as before your expiry. If you don't pass the teaching session evaluation, you must take an IEC to reactivate your instructor certificate. The IKO IRC fee will be deducted from the IEC fee.
​​Wind conditions
In order to attend IRC Module 2, wind conditions must be good enough for you to teach a beginner lesson. If the IRC takes place during an ITC and there is no wind and the Examiner must leave, the teaching session evaluation must be canceled. If it's canceled, you'll receive a refund of the Examiner and Organizer fees. Contact the IKO head office to schedule another teaching session evaluation.
In-Person Training
IKO Instructor with an Expired Certificate
MINIMUM LEVEL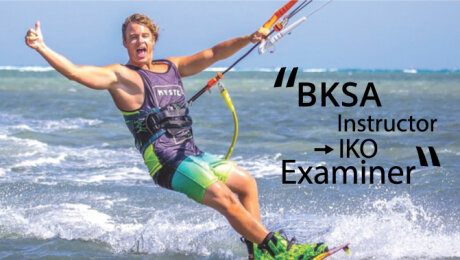 Reactivate your IKO Instructor Certificate and teach kitesurfing around the world like Matty
"The IKO is simply more of an international organization. Once I started to contact schools around the world I soon realized that being an IKO Instructor offers much more potential and having a job offer was more likely. From early on as an instructor, I knew that I wanted to progress through the various levels and it was obvious to me that the IKO offers much more of an achievable career path. As a school owner, I always (and still do) have the idea to possibly open a school abroad. As an IKO Instructor it seems obvious to me that to be able to offer the IKO worldwide recognition to customers was a huge advantage."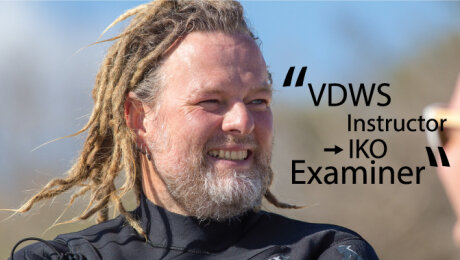 Focus on safety and worldwide standards like Thilo
"I decided to join the IKO for its strong focus on safety in the business, taking care of the students, the instructor as well as the equipment. The IKO lesson plan consists of logical steps that build on each other. The level system and student-to-instructor-ratios totally make sense, as it brings you to the point where you know your skills and limits and - based on teaching experience - get better little by little until you reach the next level and are able to teach more students at the same time."