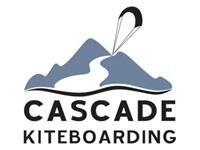 Cascade Kiteboarding
Cascade wins "Best of the Gorge" for great service & instruction
Hood River , Oregon - United States -
- 43 Votes
Summary
Cascade Kiteboarding caters to those looking for a personalized and private kiteboarding instruction experience. Cascade Kiteboarding is the only school that assists ALL water lessons with a lesson-specific waverunner. It is always included in a water lesson. Cascade Kiteboarding is the only school in the Gorge to use 2-Way Bluetooth instruction helmets, which greatly increase the learning curve. This coaching system cuts out communication barriers such as wind, waves, and distance which typically inhibit clear communication. These helmets allow our instructors to give critical instant feedback to the student as soon before, during, and immediately after their actions with the kite and board. You can't achieve that when you're yelling at your student from the shore. We teach our water lessons almost 2 miles upwind from all other Hood River kite schools, in steadier conditions, with tons of room, and no other lesson traffic! Cascade Kiteboarding was voted "Best in the Gorge" three years in a row. We now run a second location in La Ventana, Baja Surf Mexico in the winter from November to April.
Courses/Instructions
We teach only private (1 person) and semi-private (2 people) lessons. All of our lessons are customized to the learning curve of the student -- Customizing the lesson to the student allows us to identify challenges and strides immediately, constantly working individually with the student to help them progress.
Equipment
Dakine, Duotone Kiteboarding, Airush Kiteboarding, BBTalkin helmets, Patagonia and ION Wetsuits
Best Season
June to September
Facilities
Wifi
Teaching from a boat
Children's Lessons
Map