Panama Kite Center
Making Happy Kiters
Punta Chame - Panama -
- 46 Votes
Panama Kite Center
Making Happy Kiters
Punta Chame - Panama -
- 46 Votes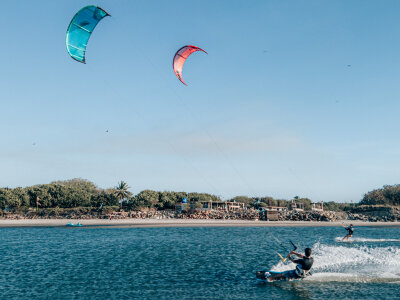 About the course
You have learned the basics and are almost independent though you still want oversight and a helping hand. With supervision an IKO Instructor or Assistant Instructor will help make sure you safely make the most out of your session and you finally become fully independent.
Level required
IKO Level 3 (even uncomplete) or equivalent
What is included
Supervision by an IKO Assistant Instructor or Instructor IKO, Independent Certification at the end of the course
Help at launching and landing and any required skill you do not feel comfortable with
All kite equipment needed according to weather conditions and level.
What you must provide
Sun cream, sunglasses, sun protection (hat, rashguard), drinking water
To be able to book you need to register and select a kiter membership
Booking
No Deposit Required: Request booking and pay 100% of course price directly to the school
No IKO fee payment.
Contact school conditions for minimum deposit(s) and payment(s) for booking confirmation.
Languages