Chivorkite
Chivorkite
Macanal - Colombia -
- 121 Votes

Chivorkite
Chivorkite
Macanal - Colombia -
- 121 Votes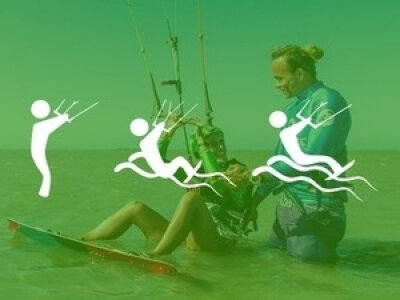 About the course
You have seen this amazing sport and now want to learn. Taking a beginner course will safely take you from the Discovery to Intermediate and Independent levels. Your IKO Instructor will teach you everything you need to know theoretically and practically and guide you through the skills needed to make you become fully independent.
Level required
Know how to swim comfortably in deep water
What is included
Beginner course with an IKO Instructor
IKO certification Discovery, Intermediate or Independant at the end of the course (depending on the level reached)
All equipments needed according to weather conditions and level.
What you must provide
Sun cream, sunglasses, sun protection (hat, rashguard), drinking water
To be able to book you need to register and select a kiter membership
Booking
No Deposit Required: Request booking and pay 100% of course price directly to the school
No IKO fee payment.
Contact school conditions for minimum deposit(s) and payment(s) for booking confirmation.
Languages