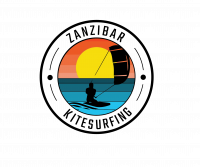 Zanzibar Kitesurfing
Kite, Yoga, Chill Buddy!
Zanzibar - Tanzania -
- 193 Votes
MAMBO FROM ONE OF THE MOST PRISTINE STRETCHES OF KITEBOARDING COASTLINE IN THE WORLD! IF YOU'RE IMAGINING UNCROWDED SURF IN A TROPICAL DESTINATION, THEN YOU'VE LANDED ON THE RIGHT PAGE.
Equipment
Cabrinha kitesurfing
Best Season
There are 2 distinct seasons. The summer season running from November to March and the winter season which runs from June until end of September. Both seasons offer really good consistent winds with the winter season winds being stronger.
Open Season
From the

1 Nov

to the

31 Mar



From the

1 Jun

to the

30 Sep



(For every years)
Facilities
Retail shop
Bar/Restaurant
Wifi
Assistant Instructor