Contribute information about spots
Add Spot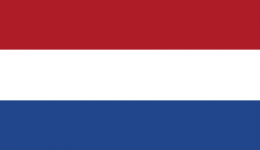 Kitesurfing in Netherlands
Beginner, Supervision, Advanced, Evolution
Wind: Light, Moderate, Strong
Spot: Flat, Medium Waves, Small Waves
Netherlands is one of those countries that every traveler eventually visits whether for water sports or simply tourism. Contrary to what many people think - Netherlands is more than just Amsterdam. Even though Amsterdam is an amazing city to visit; Netherlands has many great kite spots, national parks, museums and towns to visit.
Kitesurfing in Netherlands has conditions for anyone no matter the level. You will encounter flat, shallow spots with consistent winds which are perfect for learning and to the other extreme, rough wavy spots with super strong winds for experts. Netherlands over the years has been growing in popularity due to the big air competitions and kiteboarding videos that are coming out of there. If you are a kite surfer who has yet to visit Netherlands; make sure to add this country to your bucket list.
Capital: Amsterdam
Currency: Euro
Level: Beginner to Advanced
Winds: 5-45 Knots
Kites Needed: 7-9 Small Kites / 10-14m Big Kite
Waves: 0-1.5m
Flat Water Spots: Yes
Beach Break Spots: Yes
Wetsuit Needed?: Yes
Water Temperatures: 4-16 °C
Uncrowded Waters: Yes
Kiteboarding Lessons Average: 30-80 USD
Average Good Meal + Drink Price: 20-30 USD
Nightlife: Yes
Amazing Downwinders: No
Best Season
The best months to kite surf in Netherlands are March, April, May, September, October, November. The two best months being September and October.
Spots