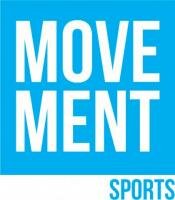 Movement Sports BV
Beste kitesurfschool van Zeeland.
Kamperland (Zeeland) - Netherlands -
- 166 Votes
Summary
We are an outdoor company. Our core business is Kitesurfing, Windsurfing and Group activities. Our main location is located at recreational park Roompot Beachresort on the north side of Kamperland. We are right on the beach, where there is plenty of space. The water is shallow and flat, ideal to learn kiteboarding! On this beautiful spot we offer our activities from the beginning of April until the end of October. Furthermore, we have hot showers, a beach volleyball field and a bar/restaurant with Wifi on the spot. Come over and have a look or join one of our activities! Next to the activities we also have a shop with kitesurfing gear. The policy is really clear: come and test!
Courses/Instructions
All our courses are stated on our website: http://movementsports.nl/activiteiten-zeeland/kitesurfen-zeeland/
Equipment
We carry several brands: ION and Mystic for our harnesses, wetsuits and accessories. BEST and NORTH kiteboarding for all our kites and boards and Brunotti boards for kite and longboards.
Best Season
Our season starts April and runs throughout October
Facilities
Retail shop
Bar/Restaurant
Wifi
Children's Lessons
Assistant Instructor
School Training Courses
Recreational Courses
Professional Courses
Map