Contribute information about spots
Add Spot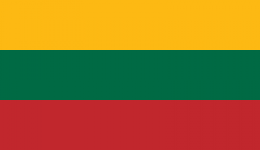 Kitesurfing in Lithuania
Beginner, Supervision, Advanced, Evolution
Wind: Light, Moderate
Spot: Flat, Medium Waves, Shallow, Small Waves
Traveling can be an exciting time for all of us, specially when you are planning to visit a new kiting destination. If you are thinking about how can you spice up your trip with extra activities, sightseeing and plenty of fun, then you should be looking into visiting Lithuania. This beautiful country is filled with unique history that is still visible all around and will make of your trip an interesting and exciting one.
In Lithuania you will have many things to do from kiteboarding, stand up paddle boarding, sightseeing of nature and old Gothic, Renaissance and Baroque architecture, nightlife and lots of local food spots. One thing we definitely recommend is visiting and seeing its capital, Vilnius in its entirety during Summer.
Capital:Vilnius
Currency: Euro, Lithuanian Litas
Level: Beginner to Professional
Winds: 10-20 knots
Kites Needed: Small 10m-12m / 13-17 Big
Waves: 0-8ft Yes
Flat Water Spots: Yes
Beach Break Spots: Yes
Wetsuit Needed?: Yes and No depending where and when
Water Temperatures: 16-22°C Summer / 1-4°C  Winter
Uncrowded Waters: Yes
Kiteboarding Lessons Average: 40-60 USD
Average Good Meal + Drink Price: 7-20 USD
Nightlife: Depending on area Yes and No
Amazing Downwinders: Not really
Best Season
The best season to visit Lithuania is during its summer months which is June till August.
Spots