Contribute information about spots
Add Spot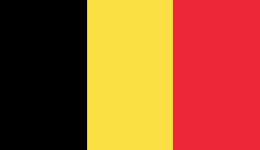 Kitesurfing in Belgium
Beginner, Supervision, Advanced, Evolution
Wind: Light, Moderate
Spot: Flat, Medium Waves, Small Waves
Belgium has been developing more and more each year as the kitesurfing scene grows. New spots and schools are emerging as the locals and visitors begin coming to kite. and more schools emerge.
Belgium is an easy country to access due to its affordable international airport in Brussels. Once you are in Belgium you can visit the different cities, explore its rich culture, learn about its medieval history and taste their foods. If you want a mix of kitesurfing and city exploration - Belgium is a great location.
Capital: Brussels
Currency: Euro
Level: Beginner to Professional
Winds: 8-23 knots
Kites Needed: Small 9m-11m / Big 12m-17m
Waves: 0-1.5m
Flat Water Spots: Yes
Beach Break Spots: Yes
Wetsuit Needed?: Yes
Water Temperatures: 14-20 °C
Uncrowded Waters: Yes
Kiteboarding Lessons Average: 75-95 +/- Euros Per Hour
Average Good Meal + Drink Price: 15-22 +/- Euros
Nightlife: Yes
Amazing Downwinders: No
Best Season
The best time to plan a kite trip to Belgium is between March and November. Summertime is the most crowded between June-August.