We should be wearing sunglasses throughout the day and especially while kiteboarding! Why aren't we?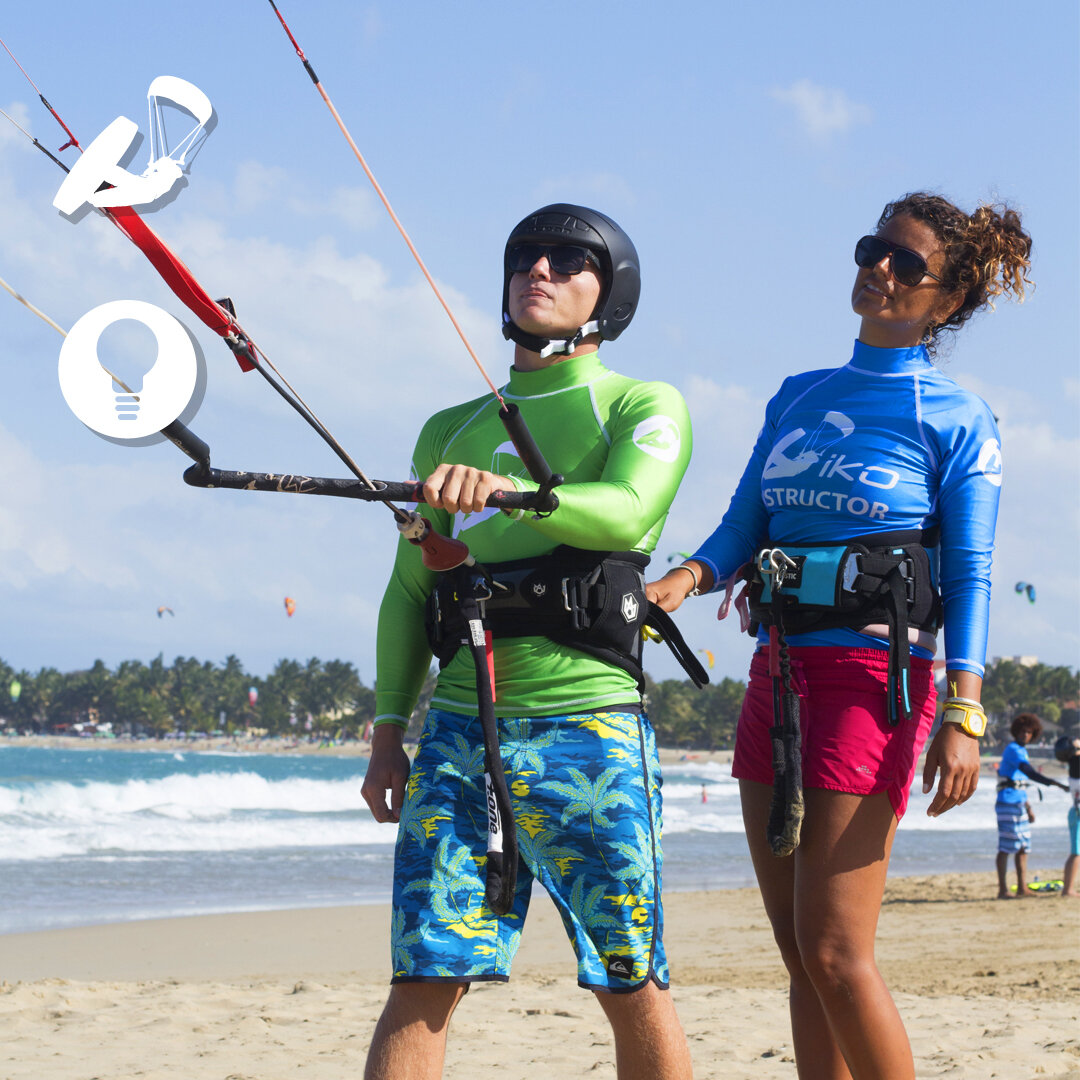 How curious is the fact that despite science and logic, sometimes us humans behave against what we instinctively know is beneficial for us; like eating clean and healthy, wearing a helmet while doing extreme sports and investing in pair of polarized sunglasses when out in the sun near water or snow to name a few!
Just like with helmets, wearing sunglasses while kiteboarding seems unfashionable and excuses like "I will lose them", "They are annoying", "They are expensive", "Water droplets on the lens bother me" and so on, seem to always come up.
Truth is companies have filled all these gaps offering a range of options with different styles, price points, fits and a wide variety of options. So what is holding all us kiters back from wearing sunglasses while kiteboarding?
We believe that it is the social norms of the majority overriding the logic. If all the professionals, instructors and kiteboarding promotions wore sunglasses while riding, competing, teaching it would make people think twice… "If these people are wearing them…. maybe I should too." Although it is not the case, just like with helmets. Only a few wear it and so it's not really popular.
The use of polarized sunglasses, in general, will help reduce the chances of cataracts, macular degeneration, sunburn on the cornea and the risk of experiencing vision issues like "snow blindness" which can and have happened to kiters before.
After taking time to research we found many companies that offer sunglasses specifically for kiteboarding. We have found these top-rated companies offering a variety of different styles, prices, and features that are excellent for kite use: Kurtis Eye Wear, Ocean Glasses, Sea Specs, and Lip Sunglasses! We know there might be many more companies out there and if you are currently using one of them let the community know which you use and recommend!
So the question is do you already wear sunglasses and if not when will you start? Don't see the point of wearing sunglasses? Tell us why in the comments below!