What is a kite made of?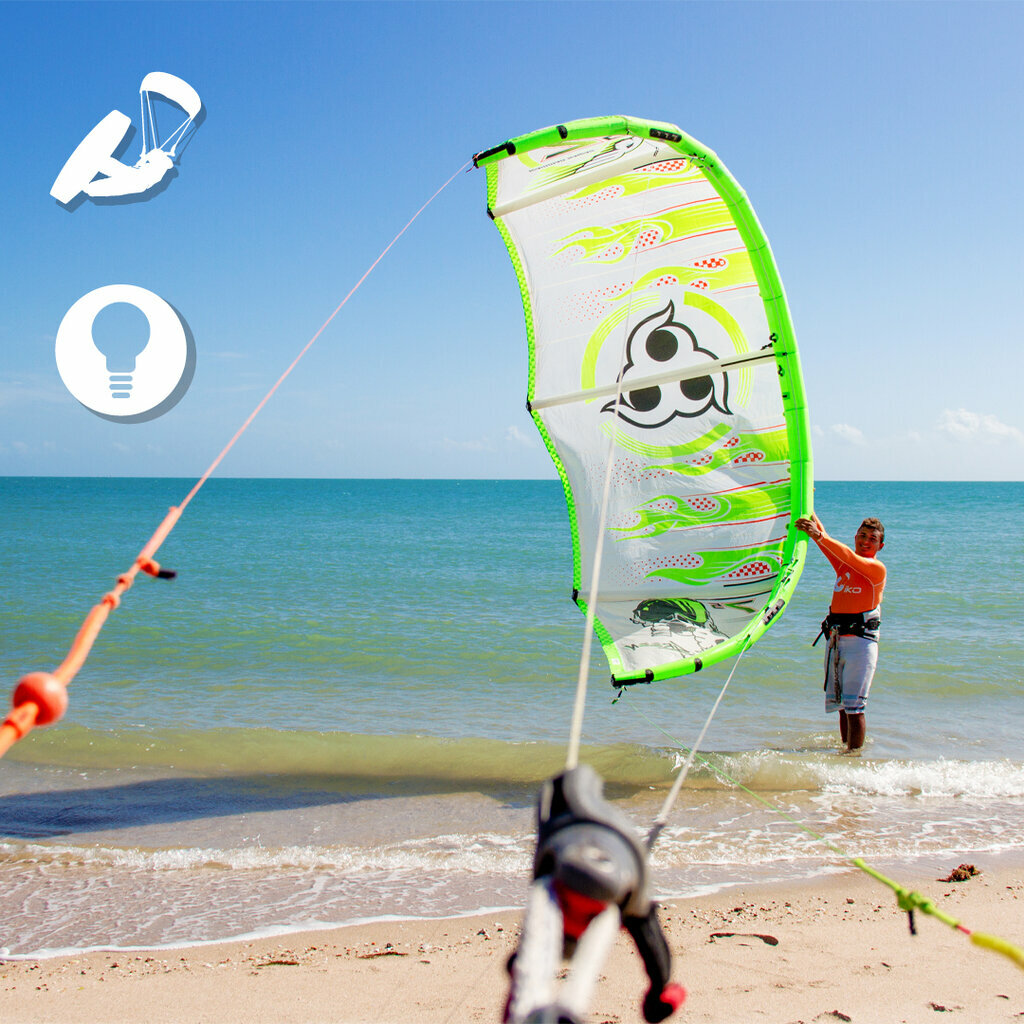 The main keys for kite producers are twofold: light and durable. Different materials have been tried out over the years, but polyester remains the most commonly used fabrics as it is resistant to all the harsh treatments your kite will be exposed. Every time you go kiting, it will be parked in the sand where the sun and the wind will damage it, then it will hit the water while performing a new trick.
The leading edge is usually made of Dacron which is actually a trademark of polyester. Years ago, most types of polyester used would tear easily until a lighter and high-tenacity polyester known as T9600 was invented. Most kite producers now use it. Only a few companies use a different material called Dacron weave 4-directional laminate. It is as light and durable as T9600 but less popular among kite makers as it is harder to weave.
No matter the material, what counts is to take care of your kite.  Don't leave it in the sun for too long, don't brush the sand off the leading edge while your kite is still wet, and dry it completely before you put it away.
These simple tips will extend the 'lifespan' of your kite!