The New Coach Course for IKO Kitesurf Instructors
Author: Marica Moda
IKO never stops!
As Sergio Bambarén used to say: "Only those who dare to go a little further discover how far they can go"
With this spirit and energy, the new IKO Coach Level 1 Course has been created completely online!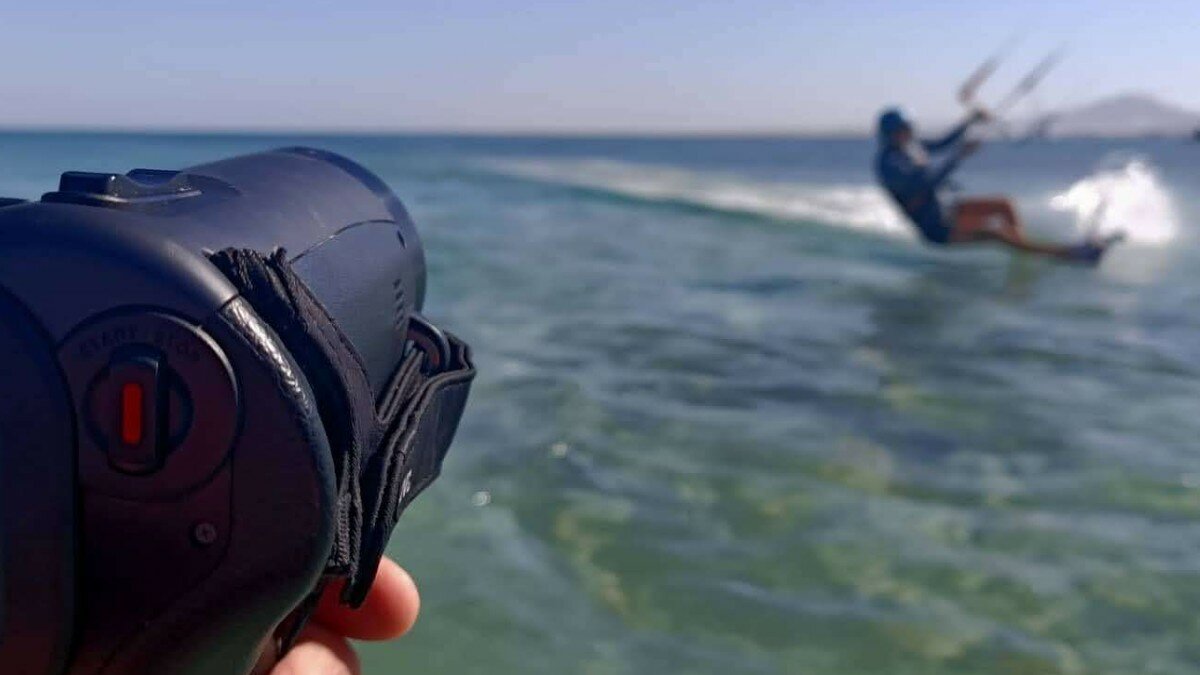 Why was the Level 1 Coach Course created?
The Coach Course is a new adventure that IKO has created to give new and exciting opportunities to both IKO kiters and IKO Instructors.
It was created as a result of two specific needs. On the one hand, a request from the IKO community, full of kiters who never want to stop in pursuit of their knowledge of kitesurfing, and on the other hand IKO Instructors, who always want to stand out in the world of kitesurfing in terms of professionalism. 
The IKO community has always had a strong desire to progress in the kitesurfing journey.
To be recognized in this progression has prompted us to create the coach specialization. In fact, thanks to the specialization of the Coach, kiters with an advanced riding level will be able to deepen their knowledge even more and continue to learn, receiving at the end of the course the Level 5-Evolution certification in the various disciplines: Freeride, Freestyle, Wave Riding, Hydrofoil, and Wing Foil.
The Coach qualification allows IKO Instructors to diversify their teaching and put greater emphasis on more advanced lessons. 
A Level 1 IKO Instructor can only certify their students up to Level 4-Advanced, while a Level 1 Coach can certify their students up to Level 5-Evolution in the 5 disciplines: Freeride, Freestyle, Hydrofoil, Wave Riding, and Wing Foil.
How did the Training Department create this new Level 1 Coach Course?
As always, work is a team effort.
To create this course, the IKO Training Department asked for the help of all the Examiners, Assistant Trainers, Instructors, and Members around the world who made themselves available to gather as much information and knowledge as possible.
But that's not all—they wanted to create a course that was completely online, up-to-date, dynamic, and with no geographical or time limits—just the way the IKO community likes it!
Like all IKO courses, this one came to life by putting together information from all over the world and testing the effectiveness of the course before it was made official and presented to the entire IKO community.
All of the manuals, appendices, and videos are the result of continuous feedback and collaboration that happens on a daily basis, because for IKO, the newly completed version (version 1.0) is already outdated! To stay one step ahead and stand out in the kitesurfing world, IKO is already working on version 2.0.
Who can take the Level 1 Coach Course?
This course can be taken by any IKO Instructor Level 1 or higher with active IKO Membership, who has Level 5-Evolution riding skills in the chosen discipline (Freeride, Freestyle, Hydrofoil, Wave Riding, and Wing Foil).
Why is training an advanced kiter very different from training a beginner?
This course is a new first step to make IKO Instructors more specialized and professional, and to make this sport even more exciting and safe.
It's a new advanced training course for IKO Instructors, providing them with the fundamental information to be able to carry out an advanced-level lesson.
Safety remains the fundamental basis of any lesson. Teaching a beginner versus an advanced student changes the teaching approach. An advanced lesson should be structured with the knowledge that the student will already have a good amount of independence, that they will have a lot of experience in the water, that they will have to be followed and prepared to go back to a beginner level because they are going to learn  new advanced maneuvers, and that they will expect to receive a high-level lesson from their Coach.
The Coach will have to be able to create a proper lesson for their student, giving them precise and suitable feedback, creating a lesson that meets their expectations, helps them reach their goals, and stimulates them to push themselves, deepening their kitesurfing knowledge.
This specialization course will help the Coach candidate obtain the necessary teaching skills.
As many of our IKO Coaches say: there is nothing more beautiful than seeing a student reach an advanced level which they didn't think they could reach. It's really rewarding to be able to guide this evolution in a professional, precise, and safe way. It's simply a lot of fun and very satisfying!
What are the benefits to IKO Kitesurf Instructors of becoming a Level 1 Coach?
IKO Instructors should always desire to increase their knowledge of teaching. With this qualification, the instructor will be able to differentiate themselves from other colleagues and will be able to conduct even more challenging and higher-level classes.
The IKO Coach will be able to teach one student at a time at an advanced level specific to the student. They should also be able to work closely with their students.
The IKO Coach will be able to certify kiters up to Level 5 in the Coach's specialization (Freeride, Freestyle, Wave Riding, Hydrofoil, and Wing Foil).
The IKO Coach will be able to lead "IKO Adventures," i.e. downwind, boat, and kite excursions (Coaching certification in the Evolution Freeride discipline is required for this specific qualification).
One of the benefits that IKO Coaches communicate to us is the variety in teaching that this qualification allows them to have. Completely customizing the teaching strategy and the exercises, in order to adapt them to the needs of each specific student (who has already had their own experience in kitesurfing, but who can thus improve and deepen his skills through the program).
What prerequisites must an IKO Kitesurf Instructor have to be eligible for the Level 1 Coach Course?
In order to qualify for this specialization, the IKO Instructor must:
Be an IKO Instructor of at least Level 1 with active membership.
Be able to properly perform the safety procedures: self-rescue, self-launch, and self-land.
Be able to perform the required maneuvers in at least one of the Evolution Disciplines (Freeride, Freestyle, Wave Riding, Hydrofoil, and Wing Foil).
 
How much does it cost to take the Level 1 Coach Course?
Earning the Coach Level 1 certification costs $150 for the first discipline chosen, and is free for all other Evolution disciplines that the Coach would like to add (Freeride, Freestyle, Wave Riding, Hydrofoil, and Wing Foil).
How long does it take to complete the Level 1 Coach Course?
From the time of enrollment, there is no time limit.
What does enrollment in the Level 1 Coach Course include?
The Coach candidate at the time of registration will receive the following:
PDF Manual
Appendices of the Evolution disciplines: Freeride, Freestyle, Wave Riding, Hydrofoil, and Wing Foil
Online assessment of the Coach candidate's riding skills
Access to the online exam
Certification as a Level 1 Coach after passing the course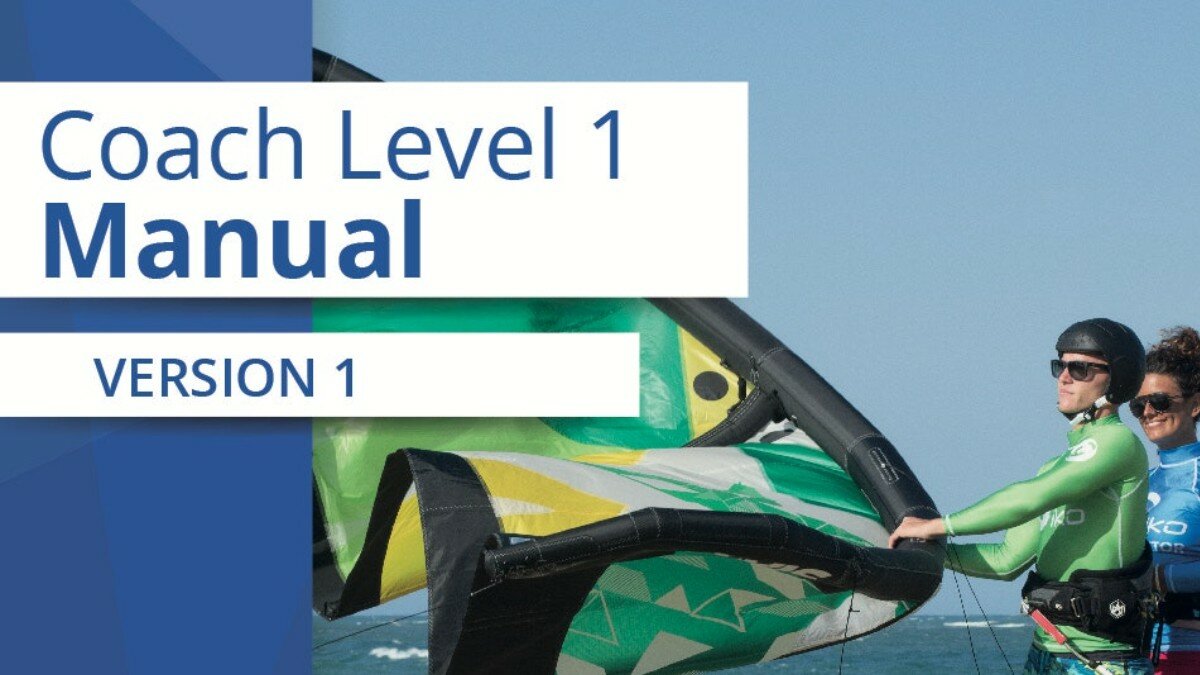 What must an instructor do to be certified as a Level 1 Coach?
This course has been developed with a "practical" part and an "online" part in mind, making it accessible to any IKO Instructor anywhere in the world!
It's divided into two simple steps:
Step 1 - Practical demonstration of the Coach candidate's riding skills
Coach candidates will have to find someone to film them in a clear and visible way during the practice in order to demonstrate all the maneuvers related to the Evolution discipline for which they want to be certified: Freeride, Freestyle, Wave Riding, Hydrofoil, and Wing Foil.
In this video the Coach candidates are asked to demonstrate their skills as a Level 4-Advanced and Level 5-Evolution kiter, including safety maneuvers (self-rescue, self-launch, and self-land), and they will be required to demonstrate their riding skills for each Evolution discipline (Freeride, Freestyle, Wave Riding, Hydrofoil and Wing Foil) for which they wish to receive Coach certification. Safety procedures (self-rescue, self-launch, self-land) are a mandatory prerequisite for all Evolution disciplines.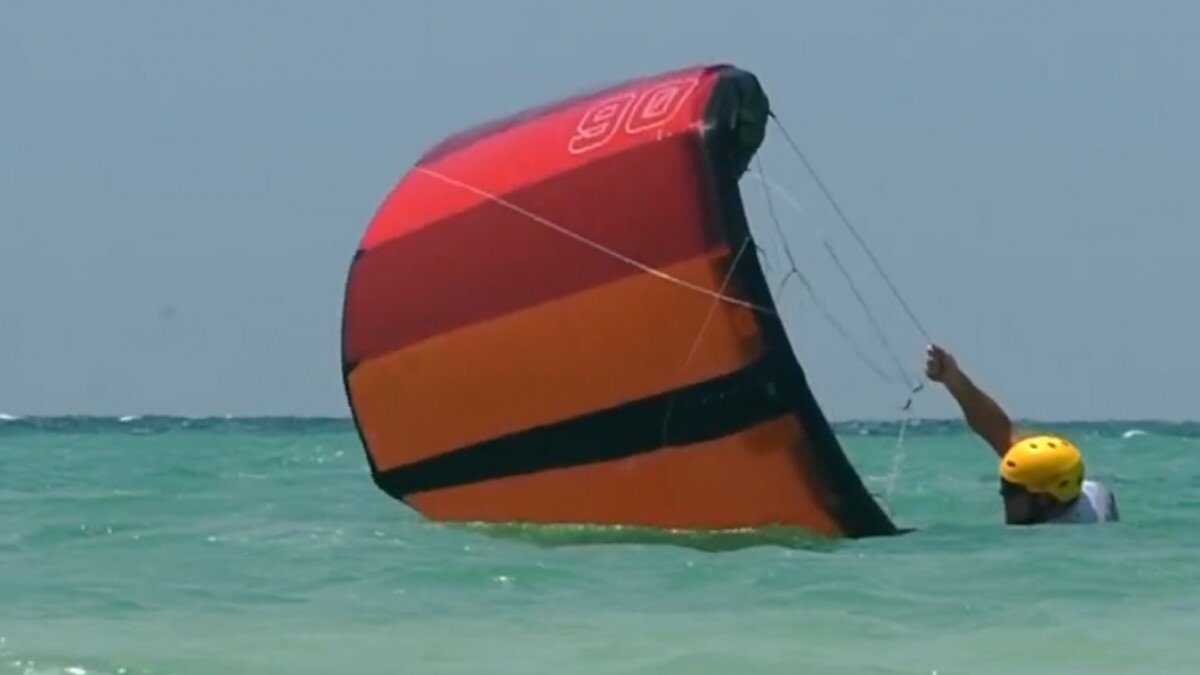 Photo: Jonny Smith - self-rescue
For example, once the candidate uploads videos of "Freeride" and "Freestyle" maneuvers, if successful, they will obtain the qualification of Coach for these two disciplines. However, in the future, without time limits and without additional costs, the candidate will be able to specialize in other disciplines.

The candidate may choose to earn the title in only one Evolution discipline (e.g. Wave Riding), or in more than one Evolution discipline (e.g. Wave Riding and Hydrofoil), or in all five Evolution disciplines (Freeride, Freestyle, Wave Riding, Hydrofoil and Wing Foil).
Depending on the choice, the candidate will need to upload a video for each Evolution discipline for which they wish to be certified.
The Training Department will carefully look at all videos and decide if the level of the candidate Coach meets the required level.
They may confirm that the riding level is what is needed or, due to insufficient quality footage (e.g. wrong angle, candidate too far away and not visible, weak wind, etc.), they may ask the candidate to upload additional videos in which the candidate and their navigation skills are better seen—or it may reject the application.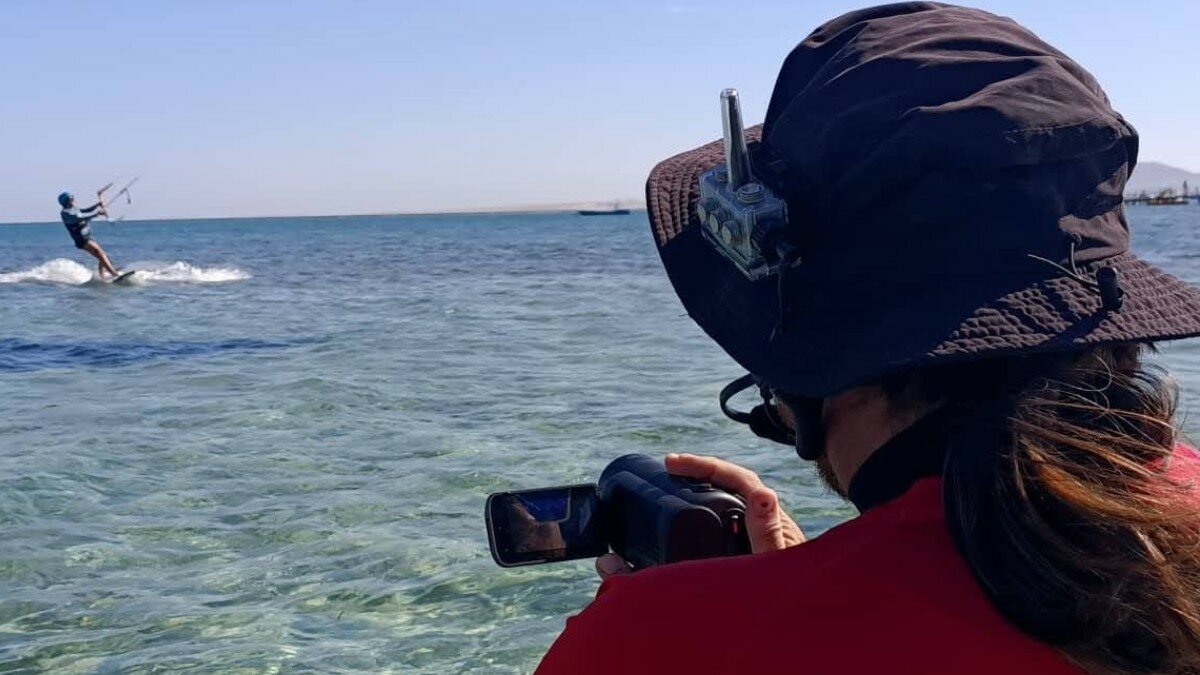 Photo: Max Piona - IKO Center: The Kite Bubble - Nabq Bay, Sharm El-Sheikh, Egypt
If the Training Department considers the riding skills captured in the videos insufficient and if they reject the application to become a Coach, the candidate can continue training and try again once they have reached a higher level at no additional cost and with no time limit. 
However, the candidate's skills will be evaluated and feedback will be given regarding weaknesses to work on. 
Here's an example of a good video submitted by a coach candidate, that demonstrates their riding level and the necessary skills to become a coach: Video Coach Candidate
2nd Step - Online Examination
The online portion of this course is the study and exam portion.
The Coach candidate will have to independently study the manual and appendices related to the chosen discipline (Freeride, Freestyle, Wave Riding, Hydrofoil and Wing Foil), that they will receive after their registration, and will have to pass the exam related to the chosen Evolution discipline with at least a 75%.
If the candidate has successfully passed these two tests they will be certified as an IKO Coach Level 1. 
As a Level 1 Coach, you will be one of the best qualified IKO Instructors in the world
Be a good role model, not only when teaching, but also when kitesurfing!
Never forget that your students and other kiters are always watching you and "monkey see, monkey do," so be a good example to emulate! Commit yourself, stand out for your professionalism, be constant, and always try to improve. This will also positively affect the quality of your lessons and the feedback you receive from your students.
And if Level 1 Coach is not enough for you and you want to progress further, after this course you can access the in-person course to become a Level 2 Coach (to be completed in-person with a Coach Trainer, gaining even more experience and prestige).
Want to turn your passion for wingfoiling into a career?
If you're already an IKO certified kitesurf instructor, you can pass the IKO Coach Course in the wingfoil discipline and become an IWO Instructor. 
The International Wingfoil Organization (IWO) is IKO's sister organization, founded by professional wingfoil instructors with more than 20 years of experience in watersports education. 
The IKO Wingfoil Coach certification is equivalent to the IWO Instructor certification and is recognized worldwide, allows you to have your professional skills recognized when you apply for jobs at wingfoil schools and sets you apart from the competition with non-certified instructors.
You can start the IKO wingfoil coach course online today.