Instructor Level 1
Share your passion worldwide
Put the odds in your favor while reaching pure excellence in the teaching experience. This leading course is your best start to becoming a professional kite Instructor and living your dream. All pedagogical contents and exercises included in the course show you how to find the perfect balance of fun and safety while keeping in mind each kiteboarders' individuality.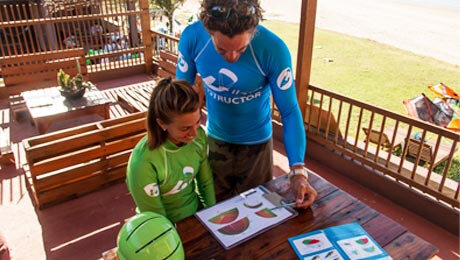 Teach the highest international standards
The course is designed for you to become a proficient Instructor. Learn through a top-notch recognized method how to teach safely and efficiently from beginner to independent kitesurfers.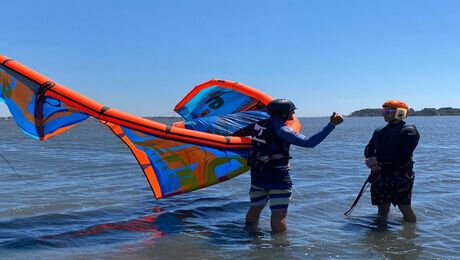 Excel with pedagogy
The IKO Teaching Concept is based on a mix of trial and error with corresponding evaluation and correction. Key concepts about the learning curve, mental state, and principle of communication will have no secrets at the end of the course. Get support with our visual lesson plans and also learn from live practices with real kitesurfing beginners.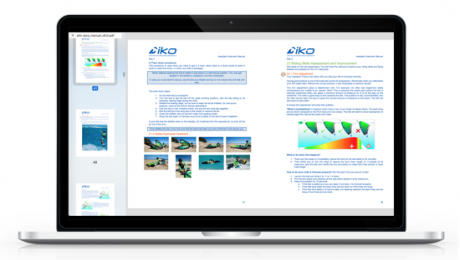 Access exclusive contents
The course relies on rich and quality contents gathered in the Instructor Manual. Receive and study it as soon as you have booked the course. Access all the updates and tools as long as your membership remains valid.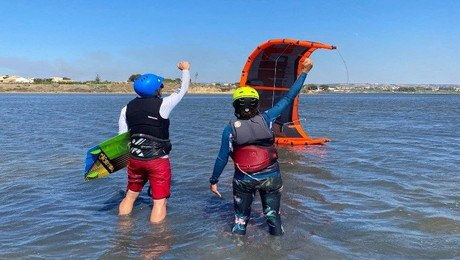 Increase your skills
Kiteboarding education is endless with concepts. Many of the skills learned in the course can be applied to other areas. Your ability to speak in public and present complex theoretical concepts will increase, as will your professionalism and organization capacity. The IKO offers you the possibility to continue your course and reach higher levels.
Testimonials
"Ever since I got on my board at 14 years old I dreamed of once being able to teach and inspire other people with this sport. After getting my Assistant Instructor certificate, I booked my ITC for the week following my 18th birthday. I had a very knowledgeable examiner Stephan who gave us an in-depth training course where we learned about theory of different aspects associated with kiteboarding and were able to put this into practice with some students as well! This course taught me a lot about how different teaching is than kiting for yourself. This course thoroughly prepared me for a gap year of teaching!"

Maureen Hofman,
Instructor
"I took IKO's Assistant Training Course and Instructor Training Course over a two week period in the Dominican Republic. The Trainer, Leif Leriche, knows kiting like the back of his hand. Leif has more than two decades of experience on the water, is a master of the sport and knows the ins and outs of kiting safety and pedagogy. The IKO training materials put a big emphasis on safety and professionalism. If you want to work as a kite instructor or if you're simply looking to improve your kiting, IKO's pro training courses are the way to go."

Nicholas St Charles,
Instructor
"To preserve teaching excellence with safety and fun for the students, I decided to become a professional kitesurf instructor certified by IKO, because it is a serious institution and with excellent protocols. As an IKO Instructor, I can pass on knowledge to future kitesurfers, foilers and wingsurfers."

Luiz Fernando Franceschi,
Instructor Level 2