IKO Giving Back Program
Author: Marica Moda 
Helping Impoverished Communities Thrive 
IKO recently launched the philanthropic program "IKO Giving Back."
It aims to have an immediate and long-term impact on a humanitarian level and on the planet.
There are three objectives:
Sponsoring participants in IKO Professional Courses
Creating partnerships with nonprofit organizations
Promoting environmental protection
Starting with kitesurfing, IKO is committed to making a concrete contribution in laying the foundation for the sustainable growth of the sport and protecting the beautiful places where we practice it.
The IKO wants to create a virtuous circle and positive impact on the community, especially the most disadvantaged communities, in the spots where IKO Centers are located.
In addition, the IKO wishes to share and promote a broad-based positive and constructive attitude among kiters, instructors, kitesurfing schools, IKO community members, and all beach users.
Global activities
With the Giving Back Program, the IKO wants to be globally active, taking advantage of its presence in more than 60 countries worldwide with almost 400 IKO Centers.
Its widespread presence and the choice to donate 1% of annual sales enables it to make socially and environmentally lasting changes.
Helping people with economic difficulties in various parts of the world and protecting the nature around us are essential aspects that IKO wants to achieve by creating partnerships with IKO Centers and nonprofit organizations.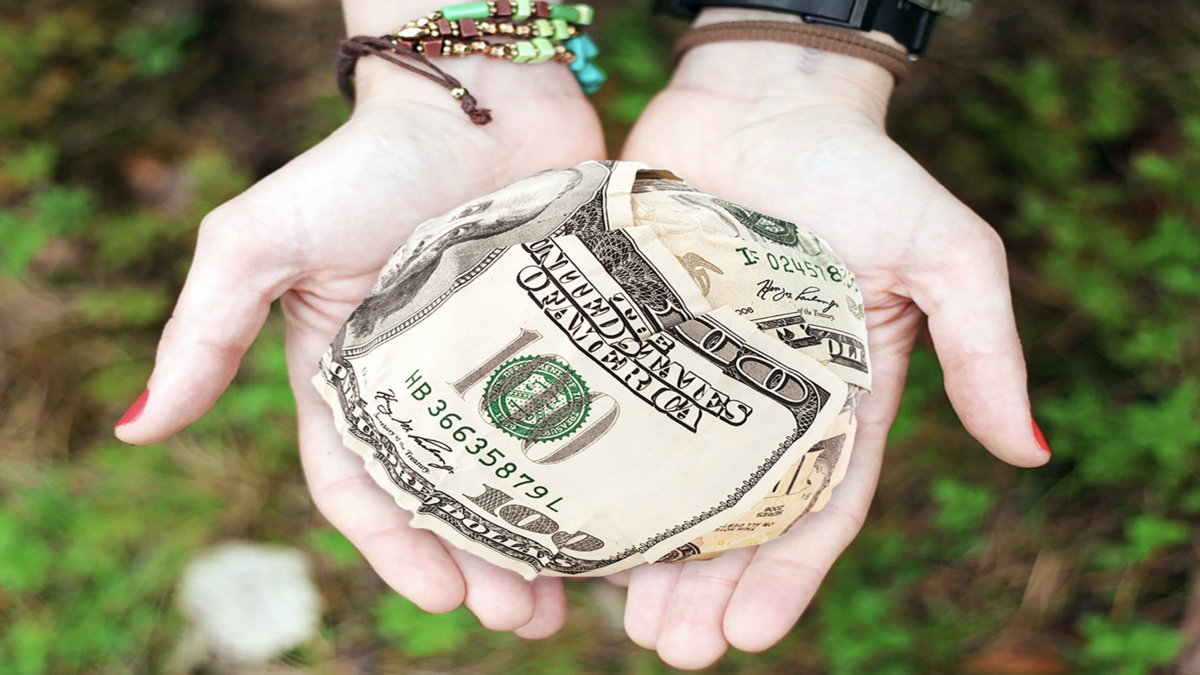 1. IKO Professional Courses Sponsorship
Sponsoring members means having a real impact on people and providing training and employment opportunities for disadvantaged communities.
The idea of using kitesurfing not only as a sport but as a tool to improve the living conditions of underprivileged kiters prompted IKO to start this project.
Working with IKO Centers worldwide, the aim is to sponsor low-income kiters.
Helping members struggling in the kitesurfing community allows them to attend an IKO Professional Course, receive free training to become IKO Certified Assistants and Instructors, and build a professional future, breaking the cycle of poverty.
Introducing some IKO-sponsored instructors
Carlos Antonio De La Cruz Romero
Cabarete, Dominican Republic
"I grew up and spent my whole life in Cabarete, Dominican Republic. I have always loved going to the beach. The first time I tried kitesurfing was with a 4-line kite in a school at a hotel on the beach, where the manager allowed me to kitesurf. So I started learning with friends and wanted to become an instructor.
Becoming an IKO instructor changed my life: my hobby became my job. Now I earn more money and can give a better life to my son. Becoming an instructor has always been my dream since I started kitesurfing".
Marcos Antonia Capellán
Cabarete, Dominican Republic
"I'm 19 years old and live with my family in Cabarete, Dominican Republic. In my spare time, I enjoy outdoor activities and sports. I became a kitesurf instructor because I want to share my knowledge and great passion for kitesurfing.
I have greatly improved my teaching techniques by taking the IKO Instructor Course, which will allow me to apply abroad".
Andrè Americo Zivane
Bazaruto Archipelago, Mozambique 
"I was born in a poor fishing village in the Bazaruto archipelago in Mozambique and was orphaned at six. I kitesurfed for the first time in 2015 thanks to a tourist; immediately, I knew that kitesurfing would become my life.
I have been teaching kiting for more than five years, and in the summer of 2022, I will be traveling to Italy to attend an Instructor Training Course (ITC) at the IKO Center Kite's Angels. I dream of becoming an IKO Instructor to perfect myself and to be able to give the best to those who want to approach this sport through safer and more disciplined teaching".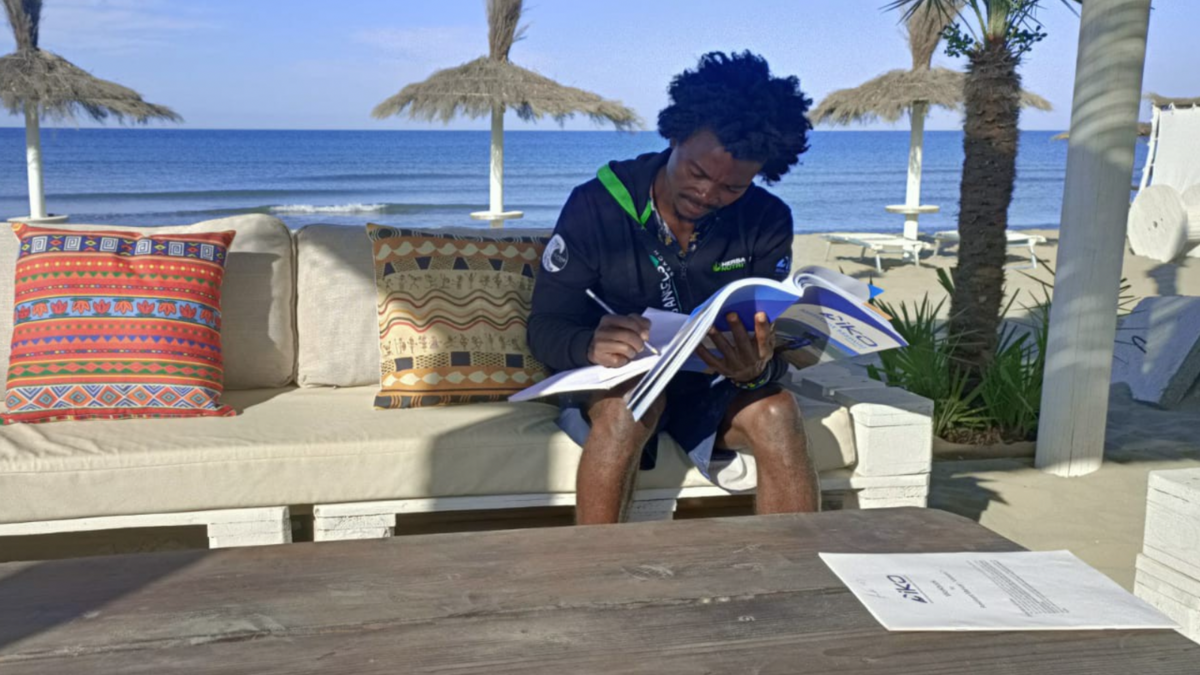 André's feedback after the course:
"I want to thank Kite's Angels Beach and IKO  for their generous help that allowed me to realize my dream of becoming an IKO Instructor.
I learned a lot during the Assistant, First Aid, and Instructor courses, and everything was interesting.
Learning how to practice this beautiful sport in the best and safest way was fantastic.
I have had the best time of my life as a person and professional.
I want to thank Examiner Max Piona. He was very professional, and his explanations allowed me to understand and do everything. He also gave me some life advice, so I now have a very open mind with a lot of professional knowledge. In addition, the IKO manuals were helpful during all the courses.
Now that I'm an IKO Instructor, I dream of opening a kitesurfing school in my country, Mozambique, especially where I live, in Vilankulo.
I would love for other young guys with the same dream to become IKO Instructors and for me to put into practice the knowledge I have had the opportunity to learn during the IKO Courses."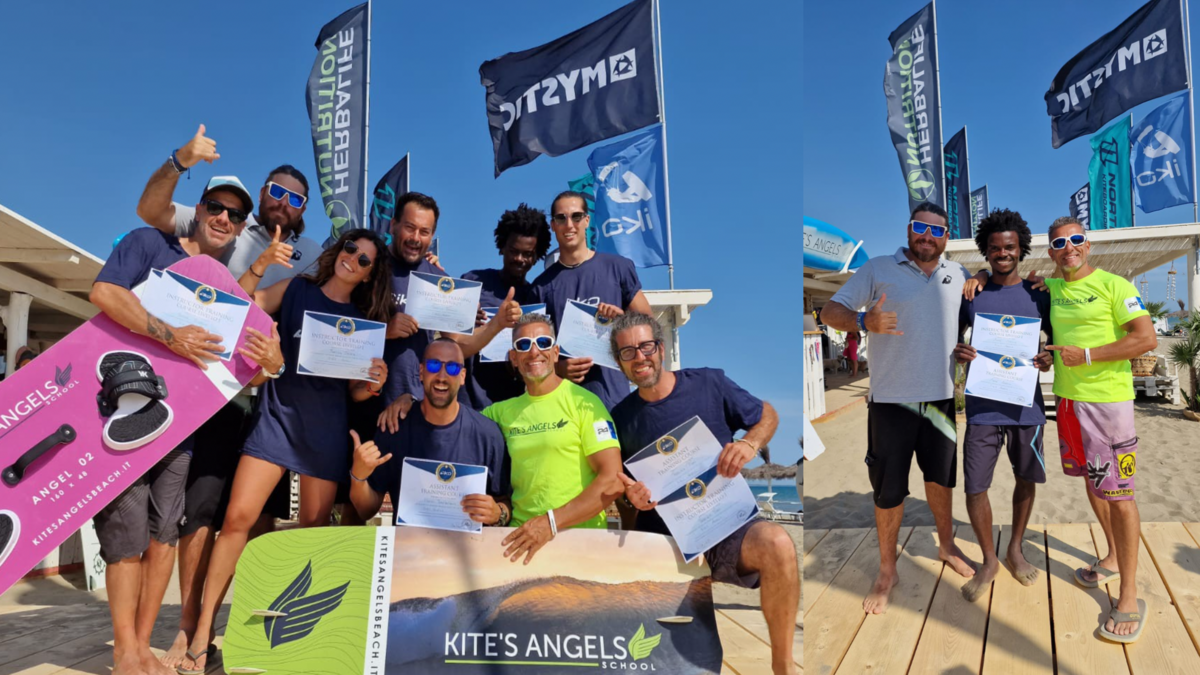 Unity is strength:
IKO, Kite's Angels Beach, and the Dr. Christopher Giorgio Spitti (on a humanitarian mission to Mozambique for "Médecins Sans Frontières" and "Fratelli Senza Frontiere ONLUS") have joined forces to create this sponsorship.
Dr. Christopher Giorgio Spitti, who launched the "PHC-Philanthropic Humanitarian Consortium" project, covered the travel costs.
"Fratelli Senza Frontiere ONLUS", in the person of Luana Spitti, took care of the paperwork at the Italian Embassy in Mozambique, obtaining a special permit and covering the expenses for the extended visa.
Lorenzo Leoni, the owner of the IKO Center Kite's Angels Beach in Italy, covered the costs of the ATC and ITC Professional Courses.
IKO covered the costs of registration fees for the ATC and ITC Professional Courses.
Apply to attend a sponsored IKO Professional Course, or tell us who would deserve it
IKO has chosen to sponsor some kiteboarders experiencing financial difficulty.
If you have the characteristics listed below or know someone who does, please write to [email protected].
Tell us your story and send us two reference letters from an IKO Examiner, an Assistant Trainer, an IKO Center owner, a local association, or a nonprofit organization.
You can become an IKO Assistant and Instructor and change your life.
You must:
Be an experienced kiter
Be highly motivated
Live near a kitesurfing spot in a country with a GDP (PPP) per capita of less than US$ 10,000
Want to work as an IKO Instructor or Assistant after finishing the Professional Course.
 
Please, help us to give back!
Please also write to us if you know someone who has these characteristics and thinks they deserve to be sponsored.
We will be happy to evaluate your application or that of the person recommended.
2. Nonprofit collaborations
The IKO believes that teamwork makes a difference and that we can leave a positive impact together. That's why it has decided to support the best nonprofit projects.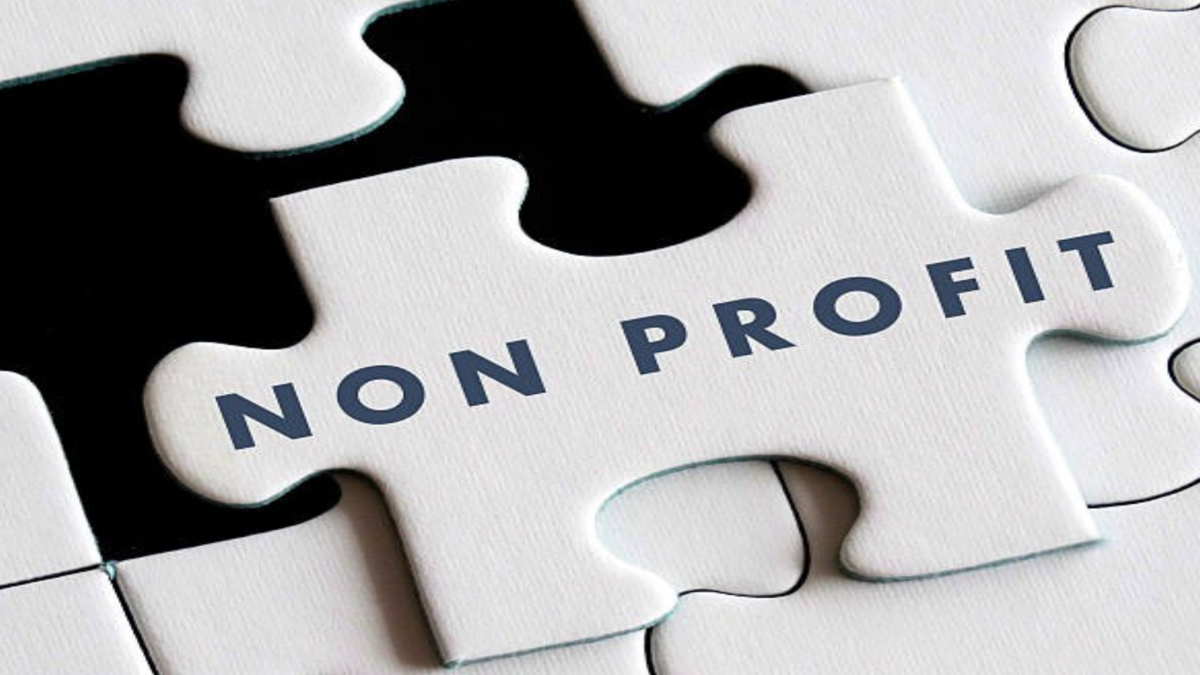 Please, help us give back!
Nominate your nonprofit association or an association you know by sending an e-mail to [email protected]. Tell us about the project you would like the IKO to support.
We will evaluate all projects and choose those that can have the most significant and lasting positive impact.
An example of collaboration: InspireDR+IKO
"Swim to survive" is a community-based program that teaches children to swim.
The community of Cabarete lives by the sea and near water sports, yet 80% of the population cannot swim. For this reason, InspireDR, in cooperation with IKOIntl, organized the free "Swim to survive" program, where low-income children could learn to swim and develop comfort in the water.
The IKO was involved in sponsoring fifty children from Cabarete to learn to swim, showing them the importance of maintaining an active and healthy lifestyle, and helping to lower the number of drowning cases.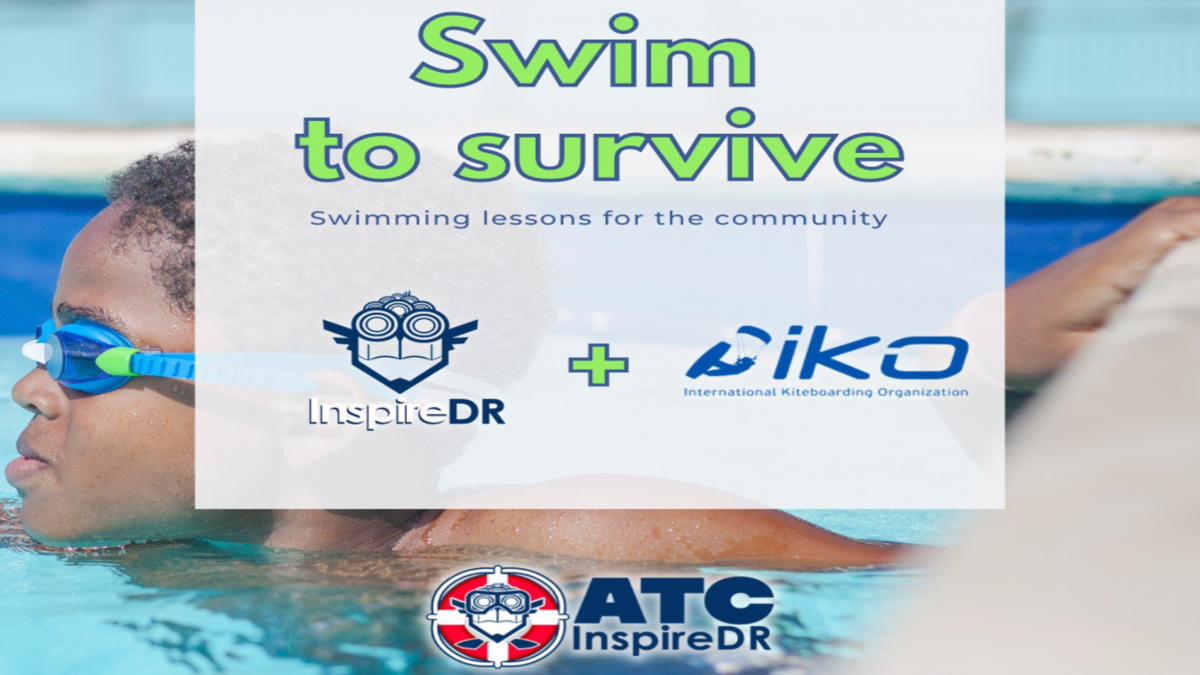 InspireDR's feedback:
"The program has begun. Twenty-one children became familiar with the water for seven weeks and learned basic buoyancy and swimming techniques.
Some children did not want to enter the pool on the first day, but day after day, they felt more comfortable in the water."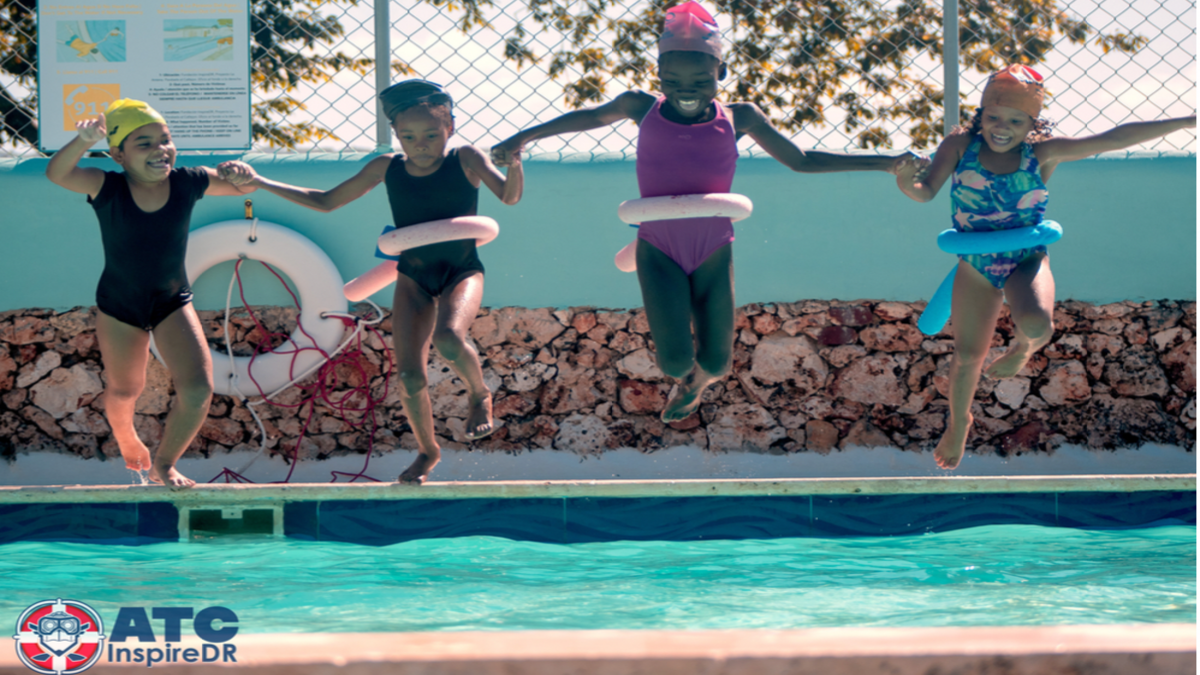 "It was a fun and active group with the first twenty-one children, the new #superswimmers of Cabarete, certified." -InspireDR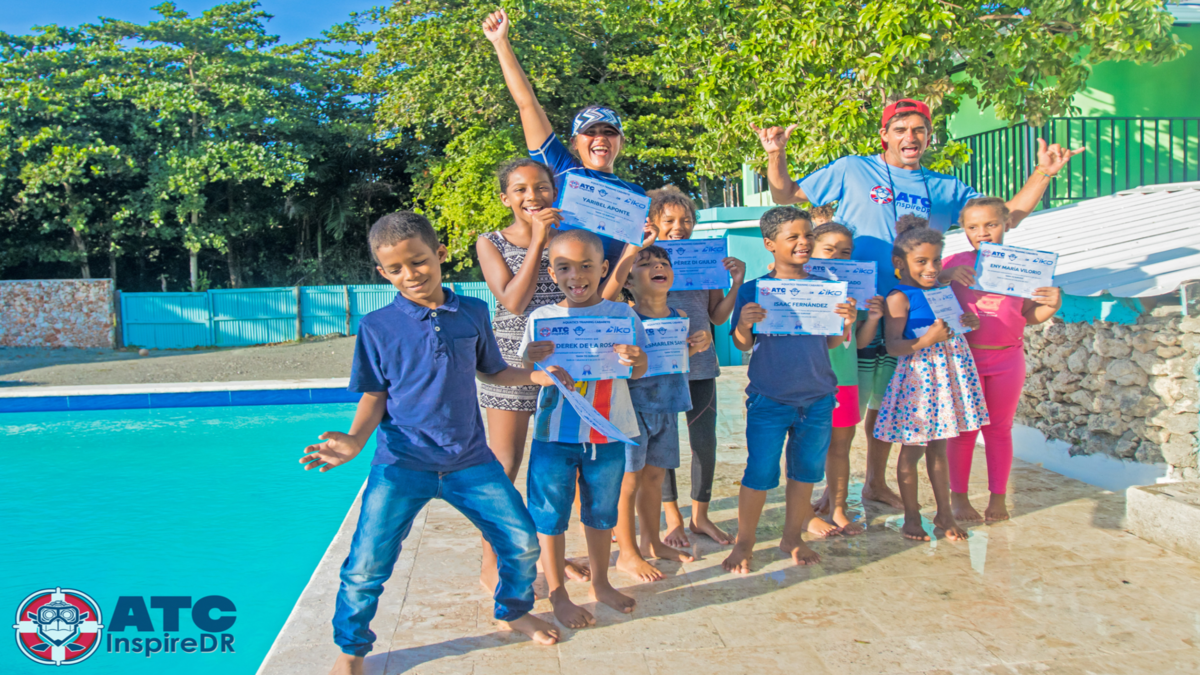 "Thanks to the support of IKOIntl and our instructors, these children will have a safer future. Teaching a child to swim can make the difference between life and death in the event of a water accident. Moreover, swimming is a sport that is fun and healthy." -InspireDR
3. Environmental Management
Every year, 14 million tons of waste end up in our seas; we don't want to and cannot stand by and watch.
With this initiative, the IKO wants to raise awareness and urge everyone to take action to protect our seas and beaches.
We can make a difference by reducing or eliminating the use of disposable products and actively collaborating in cleaning our seas and beaches.
Coastal cleaning
All candidates attending the IKO Assistant and Instructor Courses participate in beach cleaning.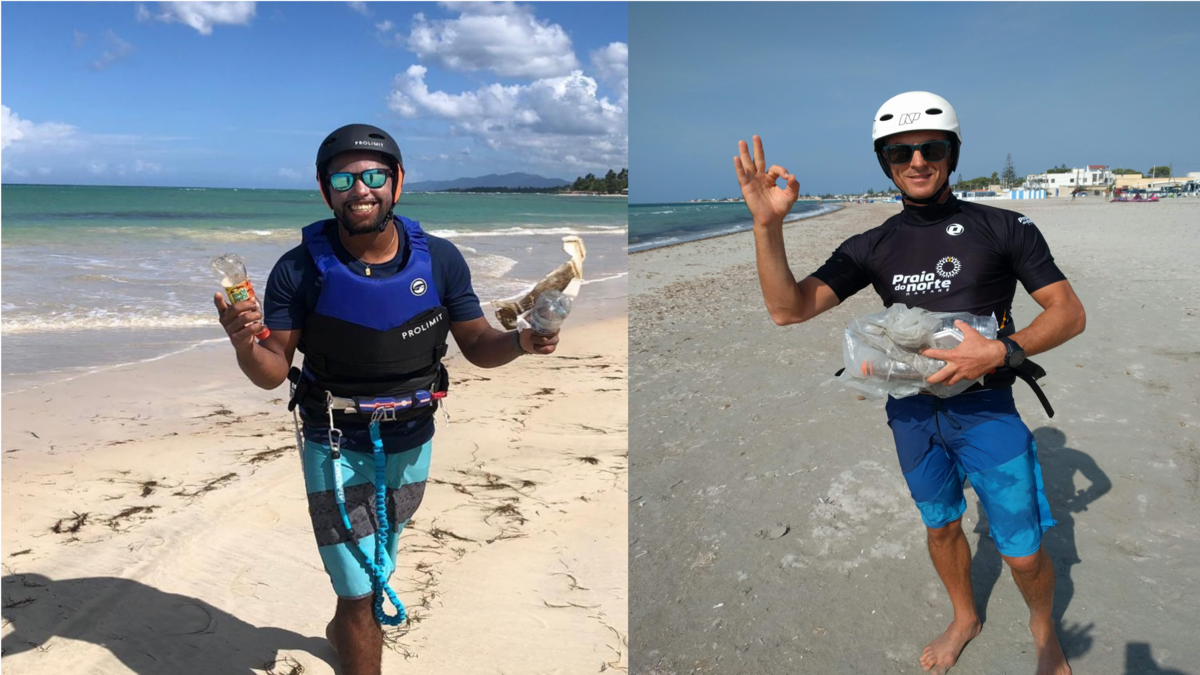 Removing litter from beaches protects marine life, teaches the importance of sustainable tourism, and sets a good example.
Cleaning the seas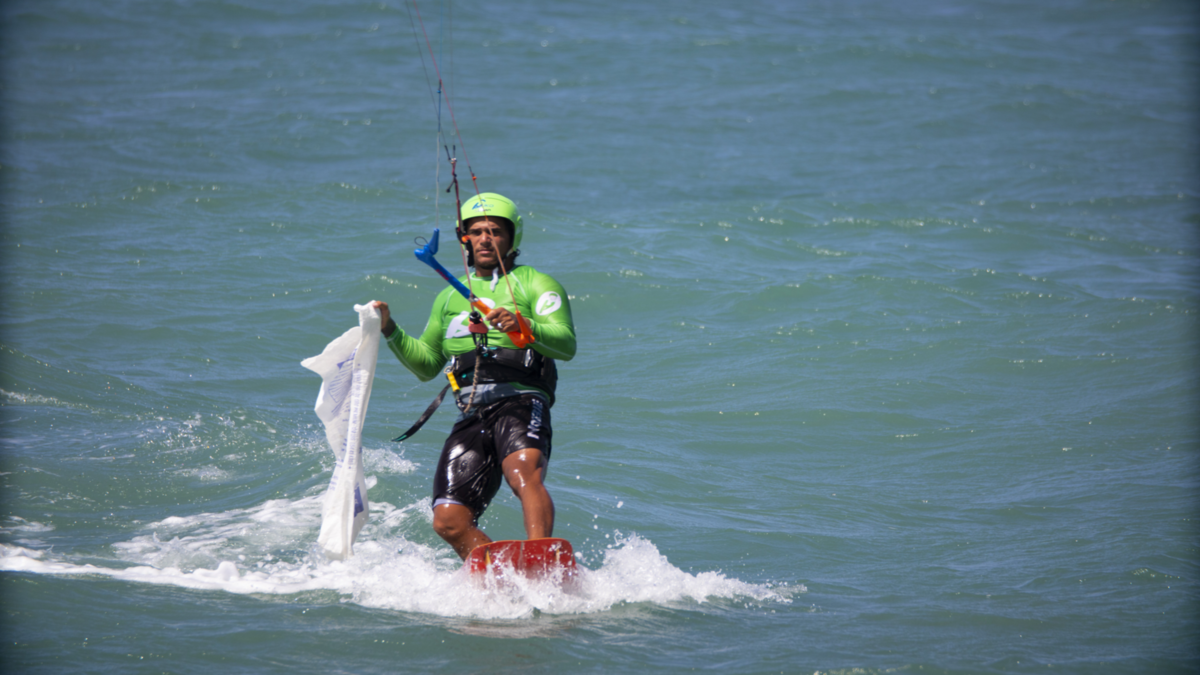 Together we can remove waste from the sea, protect the marine ecosystem, and take care of the place where we kitesurf.
Take care of your spot, too, and become a role model.
Together we're stronger!
Write to [email protected] and participate in the IKO Giving Back program.
Together we can grow and improve because together, we are stronger. Giving back helps everyone to grow and progress.