IKO Examiner and Kitesurf Instructor Paweł Kocięcki Opens Up About His Career
The owner of IKO Center Kitescontrol in Poland, Paweł Kocięcki, was recently certified as an IKO Examiner. We met up with him to discuss his career as a kitesurf instructor and his journey through the IKO pro training path.
How did you get into kitesurfing?
Paweł: I was born on the Polish seaside, so you can say that water sports run in my blood. When I was a kid, my parents introduced me to windsurfing. The entire family got hooked up with this sport pretty quickly and we started spending our summers on the Hel Peninsula. Despite the name, it is actually a Polish heaven for water sports, with a massive shallow bay and kilometers of white sandy beaches. At some stage, we were reunited with my uncle, who turned out to be a pioneer of kitesurfing in Poland and one of the first people running around on the beach with a "crazy parachute". It was 2004 when I started my kitesurfing adventure. When kitesurfing equipment improved, it finally became possible for me to kitesurf whenever there were good wind conditions, without wasting time on setting up gear. It was also much easier to get to the kiting spot. The extraordinary power when the kite pulls you and the feeling of freedom that jumping gives you made me fall in love with the sport right away.
 Tell us about your favorite kite spot or kite experience.
Paweł: The season in Poland lasts only a few months and my hunger for kitesurfing grew after each session. Soon I started to travel all over the world looking for the perfect spots, where I could develop my kitesurfing skills. At that time, I was visiting Italy, Greece, Egypt, Morocco, to finally travel to Venezuela in 2006 - the best place to improve and practice freestyle (El Coche and Playa La Punta). I was astonished with perfectly flat water and no tides there. One year later, I finished the IKO Instructor Training Course (ITC) and as an IKO instructor, I started to share my passion with others in different locations including Vietnam, the Philippines and Indonesia. Recent years have brought a change in my preferences and I'm getting more into kitesurfing on waves.
Why did you decide to become a kitesurf instuctor?
Paweł: Around 2007/2008, while spending some time at my home spot, I realized that kitesurfing trainings offered there could be improved, especially in terms of safety, quality and professional preparation of instructors. Having gathered experience around the world, I decided to become a kitesurf instructor and open my own kitesurfing school in 2008 (Kitescontrol). I dreamed of a place, where not only future kitesurfers, but also good kitesurf instructors are trained. Since then, nothing has changed in terms of the school's mission and values that we represent at Kitescontrol. I want to share my passion in the most professional way possible, ensuring that people feel safe and have fun while learning.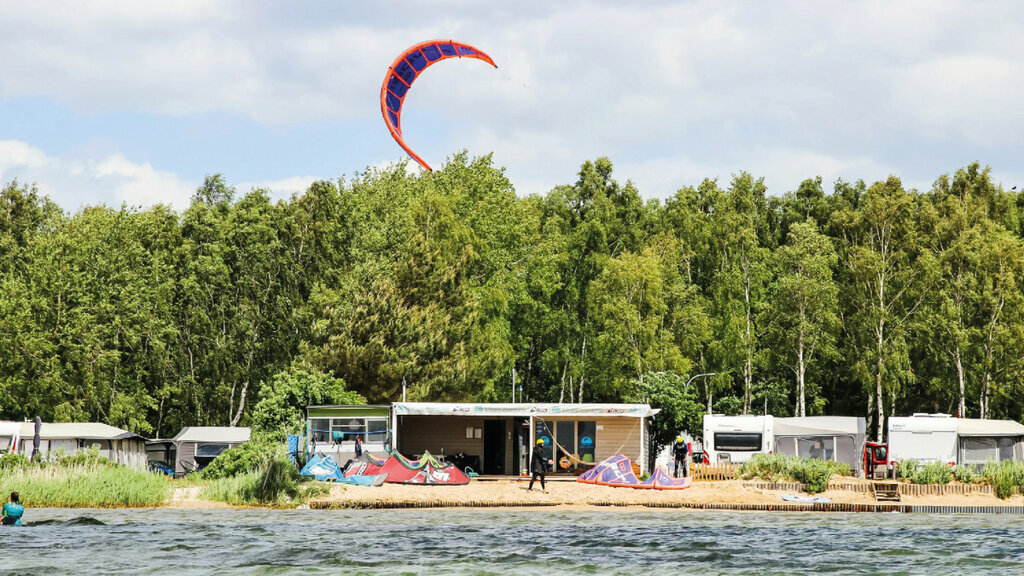 Why did you become an IKO Examiner?
Paweł: Kitesurfing for 17 years and being an owner of kitesurfing school for 13 years, I met a lot of people who wanted to teach kitesurfing. Looking at different teaching standards (and sometimes lack of standards) among instructors, I always wanted them to teach kitesurfing in a smart way. For example, teach using proper and safe techniques and according to the best standards. This level of teaching standardization is provided by the IKO, where many people are involved to provide high quality trainings. This is why my kitesurfing school became an IKO Center and I became IKO Assistant Trainer. The goal of improving quality and safety of teaching drove me to become an IKO Examiner.
IKO Examiners have the opportunity to visit new places, meet new people and share experience and knowledge. Each journey is a good lesson, it forces us to leave our comfort zone, we are then becoming better observers and we notice things others may not see. As IKO Examiners, we are there to help others make their spots safer. Using shared knowledge we can significantly improve local kitesurfing training systems. I am happy that as an IKO Examiner I can make sure that the kitesurfing family grows and learning kitesurfing is fast, fun and safe.
How has this career affected your life?
Paweł: My whole professional career is basically related to kitesurfing. Becoming an IKO Examiner will now allow me to further share my skills, knowledge and teaching techniques and I am super excited about that opportunity. I am extremely proud to see instructors who follow IKO teaching rules and standards and happy to see their students succeed later on the spot. I would like for the kitesurfing global family to continue to grow and have more and more people hooked on this great sport.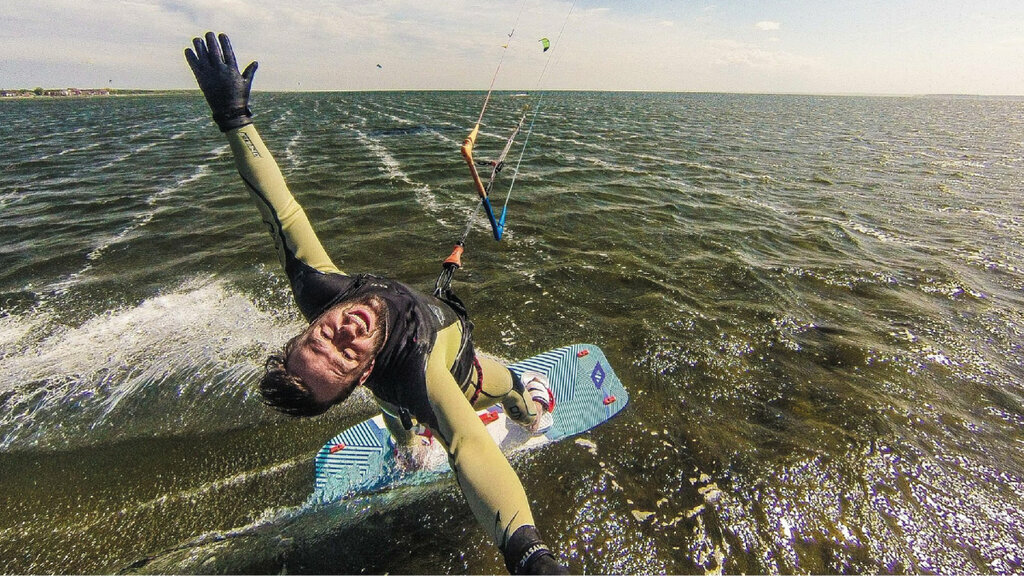 What advice would you give to your colleagues?
Paweł: Don't compromise on safety, deliver high quality trainings and don't do things like everyone else does them. Remember to look around, be a good observer, open-minded to new knowledge, and don't push back on constructive feedback. Also, don't forget to stay enthusiastic, salty and have fun!