Get your vCard
Display your level on the go
The vCard is your passport to kiteboarding experiences and opportunities across the globe. Available on the IKO App once you get certified by an IKO Instructor, it enables you to display your riding level and your identification anywhere and anytime.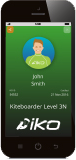 You have invested so much in your training so far, save your progress online to keep learning right where you left off.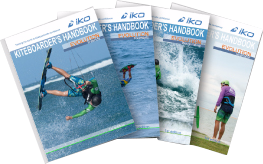 After becoming an independent kiter, access more advanced courses like freeride, freestyle, wave riding and hydrofoil.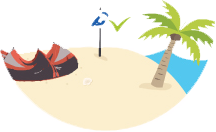 The vCard is your kiteboarding license to access restricted spots and facilitate beach access around the world.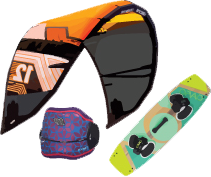 Show your vCard in any IKO Center to instantly prove your qualification and rent gear worldwide.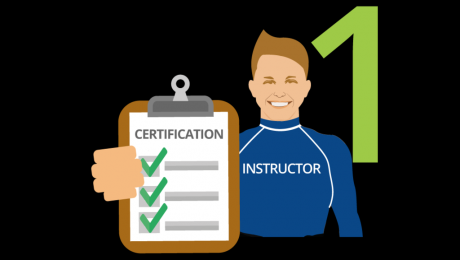 GET CERTIFIED
Find your nearest IKO Center on the IKO website and take a lesson or a riding assessment with an IKO Instructor who will certify online your progress and kiteboarding level. The kiter certification is always included with an IKO course!.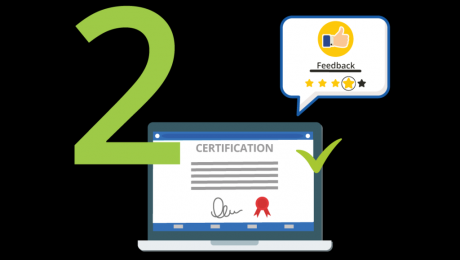 ACTIVATE IT
Once certified by your IKO Instructor, you will receive an email to activate your IKO certification. Rate your course, fill in your profile and get an exclusive one-time offer on the premium kiter membership if you want to boost your progression!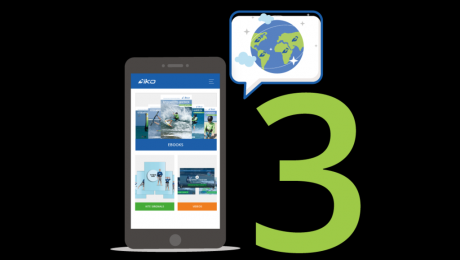 DOWNLOAD THE APP
Login on the app with the same credentials you use on the website. Click on the vCard tab to display your new kiter certification with your name, picture and riding level!
I already have an IKO account, do I need to create a new one?
No! If you already have an account, make sure to give your Instructor the same email address that you used to create your IKO account. Your certification is always tied to your email address, make sure you always use the same.
I have not received the email to activate my account
First, check the junk folder of your inbox in case the email was flagged as spam. If not, your certification is tied to the email you gave to your Instructor for certification, therefore make sure that you are using the same one. Otherwise, your Instructor might not have certified you yet.
My Instructor has not certified me yet
If you have not received the email to activate your account within 48 hours after the end of your last session, you can request your certification from the IKO website. To do so, create an IKO account using the same email that you gave to your Instructor for the certification. Then, log in to your account and click on the button "Request my certification".
There is a mistake on my vCard or certification
When activating your account, you will be asked to review the following information: name of your Instructor, hours of lessons received and riding level achieved. If there are any mistakes, you can report it by sending a message to 'You want to report a complaint or get information about IKO Standards'' and the Quality department will contact you.
How can I leave my feedback for the course?
When activating your account, you will be invited to leave feedback for your Instructor, the school and the lessons. If you missed that step, you can always leave feedback by going in your IKO account, click on the details icon of your certification and then on the "Leave your feedback" button.
How can I benefit from the exclusive one-time offer on the premium kiter membership?
When activating your account, you will be offered an exclusive offer on the kiter premium membership to boost your kiteboarding progression which allows you to access exclusive IKO knowledge, learn from the eBooks series, watch how-to videos and save money on kite gear!
Why did I not receive a physical member card?
The kiter member cards have been discontinued in favor of the vCard, which enables more control over quality and ensures that all Instructors now certify their students online. Also, it prevents the risk of losing the card and makes it more eco-friendly!