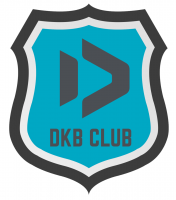 Duotone Kiteboarding Club & Kite School Thailand
www.dkb-club.com
Hua Hin - Thailand -
- 204 Votes
Summary
The Duoptone Kiteboarding Club forma North Kiteboarding Cub is the meeting point for Kiters in Thailand. Convient located in Hua Hin, the most prominent spot for this sport which is just 2 hours south of Bangkok The Club is beautiful located at the most beautiful spot just at the middle of Hua Hin Beaches. You`ll find perfect conditions for kiteboarding with likeminded friendly people from all over the World. The school offers courses for all levels The Shop is well equiped with all the latest Duotone and Ion Kite Equipment The Club`s beach terracce provides a enjoyable and magic atmosphere Special complete packages incl. accommodation for to be arranged individually.
Courses/Instructions
Our course sessions are usually 2 hours per day with private lessons. Bath 4.000,-per Session Bath 12.000,- for 3 Day Lesson.
Equipment
The Club and Shop r well equiped with all the latest Duotone and Ion Equipment
Best Season
from Oktober to end of May
Facilities
Retail shop
Bar/Restaurant
Wifi
Children's Lessons
Map