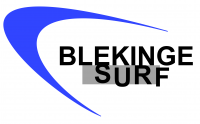 Blekinge Surf
Ronneby - Sweden -
- 64 Votes
Summary
Tired of the Swedish weather? -Learn kitesurfing and take advantage of it. Satisfied with the Swedish weather? -Learn kitesurfing to maximize it. Astonishing natural experience combined with adrenaline, this is kite surfing in Blekinge, Sweden! Whether you are a beginner or advanced rider, the spots are here. The wide archipelago, which does not extend so far out from the coastline, is what makes Blekinge special. In the middle of the archipelago we meet stable winds with both flat water and waves.
Courses/Instructions
Basic course, Complete course, Refresh course
Equipment
Kite. Board. Harness. Helmet. Life west. Wetsuit. Radio communication. First aid. Rescue unit.
Best Season
For school: May-September. For kitesurfing: Year round. Best wind, normally from September to May.
School Training Courses
Recreational Courses
Professional Courses
Map