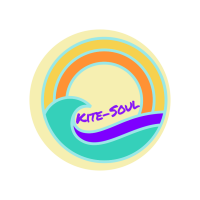 Kite-Soul
Las Terrenas - Dominican Republic -
- 30 Votes
Summary
Our school ist located in the Northern Part of the Dominican Republic, Las Terrenas is part of the Province and Peninsula Samaná. We are a Family-Owned Business and Sportslovers. The name Kite-Soul was inspired by our passion of initiating our studens with Heart and Soul. Kitesports is a sport that combines the elements of nature and we love sharing this experience with you and have another member of our Kite-Family and with that being part of your future Kite-Journey and hopefully keep up a great friendship.
Courses/Instructions
We have courses for every level and also train you off-shore with additional Workout for the best performances in the water and a safe and long-lasting kite-journey. We welcome kids to learn early, the minimum age to be certified with IKO is 12 years old but there is no limitation in age for kids to have their first Kite-Flying experiences. We also love to take you on a little trip as tandem rider! :)
Equipment
We partnered with CrazyFly Kites, Prolimit and Flysurfer to give you the most broad experience of what varieties of Techonlogies are available in the Kite Market. So we offer Kiteboarding, Kitefoil and soon to be Wingfoiling.
Best Season
January-July/August
Facilities
Retail shop
Children's Lessons
Map