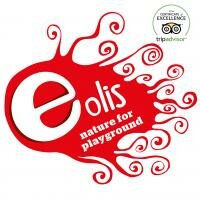 Eolis
LEARN WITH US IN A FUN AND SAFE WAY!!
Cabanas de Tavira - Portugal -
- 240 Votes
Summary
First and only Kite Beach in the Algarve: 300m of sands and waters for kitesurf usage only! :) Thermal steady not too strong wind, excelent to learn in safety and with peace of mind. Very good to practice successfully your newest trick!!! See you around!
Courses/Instructions
We work by sessions/afternoons or by levels. By levels, no matter the ammount of hours you take you pay always the same.
Equipment
Ozone Kites and accessories; SU-2 Boards; pat Love and B3 Harnesses; Onda Wetsuits.
Best Season
From March to October.
Facilities
Retail shop
Children's Lessons
Assistant Instructor
School Training Courses
Recreational Courses
Professional Courses
Map