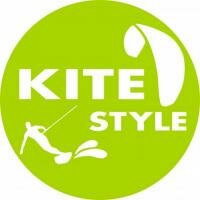 KiteStyle
www.kitestyle.pl
Jastarnia - Poland -
- 317 Votes
Summary
We invite everyone for indvidual and group lessons in Poland Hel Peninsula city of Jastarnia. Perfect shallow and flat water, constant winds, generally not crowded spot. We offer accommodation in our friendly camping.
Courses/Instructions
School is managed by Tomasz Chmieliński who is IKO examiner candidate. In the main season you will find about 4-5 friendly professional instructors male & female. IKO level I+II+III course indivdual & group option
Equipment
RRD Kites & Boards, Mystic warm wetsuits 5/4mm
Best Season
Season starts form May and to September. May, June, September we have the most wind, less people in plus, but colder water and air. July & August is main season in Poland because of Polish holidays, and hot temperature in this part of Europe.
Facilities
Retail shop
Wifi
Powerboat Course
Teaching from a boat
Children's Lessons
Assistant Instructor
Map