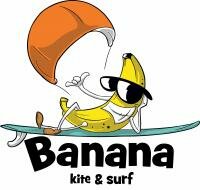 Banana Kite n Surf
Chałupy - Poland -
- 178 Votes
Summary
Banana Kite n Surf is a kiteboarding school, located in Hel Peninsula, Chałupy, Poland.
Courses/Instructions
IKO 1 IKO 2 IKO 3 IKO 4 Group/individual lessons.
Equipment
In Banana Kite n Surf we use Best, North, Cabrinha, Airush, Wainmann kites and control bars. Huna, Xenon and SU-2 boards. Manera, Xcel and Mystic accessories.
Best Season
May - September
Facilities
Retail shop
Wifi
Teaching from a boat
Children's Lessons
Map