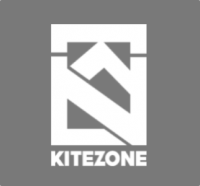 KITEZONE
Proffessional kiteboarding courses
Zandvoort - Netherlands -
- 58 Votes
Summary
This most progressive kiteboarding school of Amsterdam and around offers beginner lessons with max. 2 persons per instructor. KITEZONE is the only school in Holland that does teaching from boat. Zandvoort, with it's wide beach is the ideal place for the first lessons. The sea has unlimited space for bodydragging for board excersises flat water spots are nearby.
Courses/Instructions
- 1 kiteboarding lesson, 3 hours, max. 2 pers. (for any level) - 4 lesson package, 12 hours. - Special training from boat.
Equipment
The newest equipment of Core, Blankforce and Mystic.
Best Season
April till November.
Facilities
Retail shop
Teaching from a boat
Assistant Instructor
School Training Courses
Recreational Courses
Professional Courses
Map