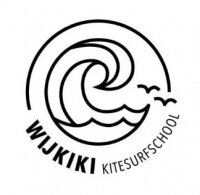 Wijkiki Kitesurfschool
A kitecourse at Wijkiki is an unforgetable experience that will always stay with you
Netherlands - Netherlands -
- 29 Votes
Summary
Join us at Wijkiki Kitesurfschool where we will look after you. We will give you the personal guidance that you need. We concentrate giving you as much time as possible with the kite. Our aim is to get you independent as soon as possible. Where you will be water starting, riding longer distances and we even focus on making turns. We have one to one lessons but also group lessons. The area Wijk aan Zee is close to Amsterdam. The beach is wide and safe The school facilities are also very convenient with warm showers & changing rooms on site. The kiteschool is connected with Dittis SunSea, a nice beach house where you are able to enjoy a nice morning coffee, lunch or breakfast.
Courses/Instructions
At Wijkiki Kitesurfschool we will ensure that every student receives the personal guidance needed to be able to get on the water independently as quickly as possible. Would you like to know if you like to kitesurf? Or are you thinking of giving someone a nice gift? Then the introduction lesson is the perfect choice. The introductory lesson can be extended afterwards to a 3 or 5 day course without losing the discount. However much we would like to learn kite surfing, most people cannot learn in 1 day. Wijkiki Kitesurfschool therefore offers a 3 day course to master all the basic skills of kite surfing. The three-day course is the most chosen course from our range. Thanks to the personal guidance and professionalism of our instructors, 95% of the students have mastered the basics after the 3-day course. Of which 75% of the students can already sail long stretches.
Equipment
Very happy and proud to work with Ozone. At the moment for sure one of the best kites on the market especially the Catalyst for teaching. When it comes to boards, Spleene is going to be looking after you. Another strong & comfortable brand we use is Prolimit. Known as quality through and through.
Best Season
The best time to come and learn with us is from April to December. With nice steady winds.
Facilities
Retail shop
Bar/Restaurant
Wifi
Children's Lessons
School Training Courses
Recreational Courses
Professional Courses
Map